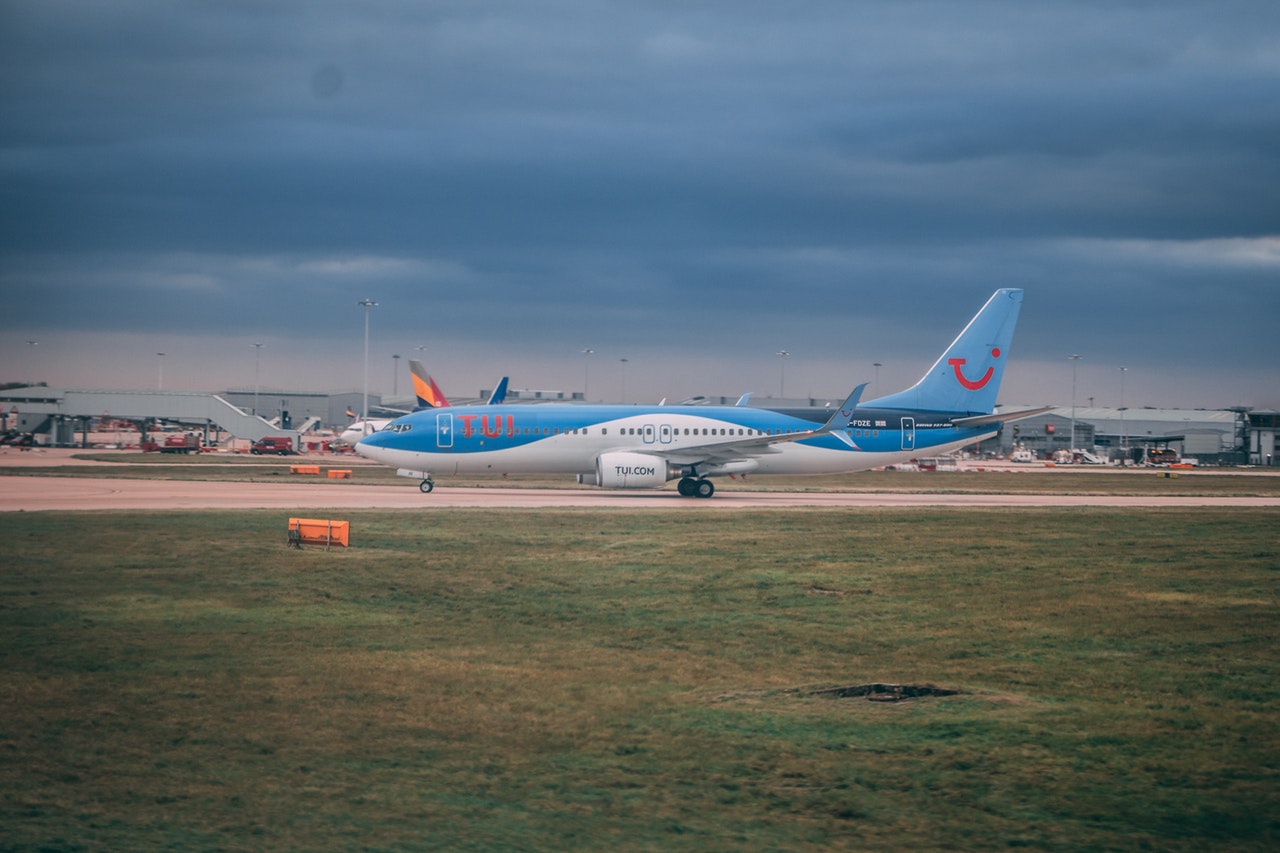 47 Holidaymakers ordered off TUI Cape Verde flight
UK Holiday company TUI ordered 47 returning holidaymakers off a plane at Boa Vista airport in Cape Verde, seemingly fearing the flight would be diverted for medical reasons.
The 6-hour flight to Manchester Airport was due to depart at 13:40 on 6 October.  As we previously reported, many holidaymakers on the island had suffered with gastric illness.  Before setting off, passengers were asked to confirm if they had been ill during their holiday.  The flight Captain then ordered all passengers who indicated in the affirmative, off the plane.
The passengers who complied with the request were asked to return to the terminal for assessment by a Doctor.  There, TUI staff told the holidaymakers that they must pay £170 for the examination.  They unanimously refused; the staff then relented and allowed them back on the flight.
Ill guests and their travelling parties ordered off plane
However, the flight captain refused to let the affected guests on board and requested that the travelling companions of affected guests also disembark, even if they had exhibited no symptoms of gastric illness. The terminal doors were locked and the captain announced that she had been advised by TUI not to carry passengers whose medical condition might lead to a diversion "to another African country", though the flight path passes well clear of the African mainland.
There was then a further delay as the 47 passengers' luggage was removed from the hold.  The flight eventually took off over 3 hours late, with a quarter of the chartered passengers not on board.  The 47 passengers were kept in the terminal for 5 hours with no food provided.
Eventually, all those offloaded were taken to a local clinic where they were examined by a Doctor free of charge.  Every single person was certified as fit to fly.
Have you been affected by the sickness outbreak in Cape Verde?  You could be entitled to FULL compensation for your suffering and losses – call our expert team on 0161 813 2131 or get in touch online
Some of the group were able to board a flight to Manchester the following day, though others were stranded in Cape Verde for a further 2 days, and had to make their own arrangements for a Cape Verde flight back to Manchester from Gatwick Airport.
A TUI Spokesman said:
"We can confirm, as a precautionary measure, any passengers reporting symptoms consistent with gastroenteritis were removed from flight TOM227 before departure from Cape Verde.
"The passengers were taken to a medical facility and given temporary accommodation until they obtained a fit to fly certificate. Alternative flights to the UK were then arranged, along with any transport where necessary.
"The safety and wellbeing of our customers and crew is always our highest priority. We are in contact with all affected customers to apologise for any inconvenience to their holiday."
We understand that the offloaded passengers have been offered £1,000 per booking by TUI as a "goodwill gesture".
How it works
After filling in our simple online form the rest is easy... One of our advisors will be in touch to take any extra information needed We will assess your claims legitimacy and once approved we will begin the claim Once an agreement has been made a cash sum will be awarded to you
The Holiday Claims Bureau have helped thousands of people to receive the highest compensation payouts
We've just received our cheque in the post today. On behalf of myself and Jason, thank you so much for all your hard work and continuing support throughout our claim. We hope we won't be put in the same position again but will recommend the Holiday Claims Bureau to our Family and Friends.
Thank you so much for all your hard work and for winning our case. We'll certainly be recommending you guys to anyone we come across whose had a similar experience to us.
The Holiday Claims Bureau made it really easy to make a claim and we received our compensation in no time. Thank you very much for helping us every step of the way.
The Holiday Claims Bureau were fantastic to deal with. From the start of my claim, to me receiving my compensation, I was kept to up to date through-out the entire process, leaving me to concentrate on what matters and make a full recovery from my injury.
My claim was dealt with really well. Tracy had to fight my case after the Tour Operator denied liability. She kept me regularly informed of what was happening and her efforts helped me win compensation that I was very happy with.