Gluten Intolerance and Coeliac Disease Holiday Compensation Claims
Have you told the hotel of your dietary needs and fallen ill after unknowingly consuming food containing gluten at an all-inclusive package holiday hotel?
Tour Operators advise that you inform them of any special dietary needs before you book so that they can check whether the prospective hotel can meet them. They also recommend that once you've booked, that you speak to restaurant staff on arrival so that they are aware of your dietary needs.
On their website, TUI outline the best hotel options in different countries for gluten-free travellers.  It is of course reasonable that you would be expected to check that any food you take at the hotel meets your dietary requirements.  However, examples of where you could have grounds for a claim after falling ill with coeliac symptoms include:
An á la carte restaurant at the hotel complex served you with food containing gluten despite informing staff at that specific restaurant of your intolerance before eating
Buffet food or food served to you was cross-contaminated with food containing gluten as a result of improper preparation or use of utensils on the part of the hotel
Buffet food was incorrectly labelled resulting in your consumption of food containing gluten.
If you believe your gluten intolerance and coeliac disease needs have not been met and you've become ill as a result, you could be entitled to seek compensation. For expert advice, call us today on 0161 813 2131 or start your claim online and we will be in touch with you to evaluate your claim.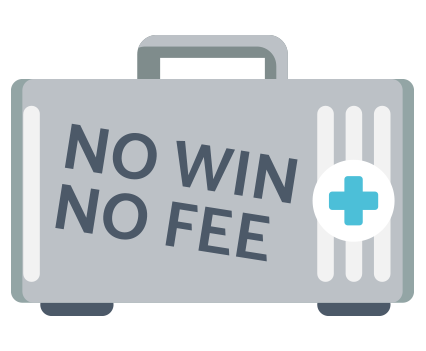 Start your holiday claim now. It's easy
Tell us about your claim
We will evaluate it
Proceed on a No Win No Fee basis
Secure yourself the MAXIMUM compensation
Start Your Claim
Tips if you think you have a claim
The Holiday Claims Bureau team are helping a number of British holidaymakers pursue claims where we believe the customer has fallen ill because the Tour Operator has failed to deliver the appropriate package to meet their specified dietary requirements.
Holiday Claims Bureau solicitor Tracy Stansfield shares the following tips:
"Documentary evidence can be very important in these claims.  In proving a claim, a Claimant should where possible be able to 'show' as well as 'tell'.  Where possible, you should:

retain emails and online forms sent to the tour operator or hotel about your dietary requirements
keep details of phone calls discussing your dietary requirements and whom you spoke to
have a clear idea of why you think the hotel has been negligent
Seek appropriate medical attention
Keep proof of purchase for any medicines you buy

We continue to proudly represent clients in gluten intolerance and coeliac disease holiday compensation claims."
Gluten Intolerance and Coeliac Disease – typical awards
Awards range between £700 – £40,000 compensation and the level of compensation you may be entitled to claim is dependent upon your individual set of circumstances. The most accurate and easiest way to find out how much your claim is worth is by speaking directly to one of our Gluten Intolerance and Coeliac Disease holiday compensation claims solicitors at Holiday Claims Bureau today.
How it works
After filling in our simple online form the rest is easy... One of our advisors will be in touch to take any extra information needed We will assess your claims legitimacy and once approved we will begin the claim Once an agreement has been made a cash sum will be awarded to you