Holiday Hotel Accidents
At Holiday Claims Bureau, we have a proud track record of helping clients secure awards of compensation following accidents on holiday where personal injury has been sustained at the hotel complex.  The Tour Operator has a duty of care to its customers in relation to the performance of the holiday package.  If you are injured in a holiday hotel accident as a result of a failure by the Tour Operator, then you could have grounds to make a claim on a No Win, No Fee basis.
If you or a member of your travelling party has been injured in an accident and the hotel or Tour Operator is at fault, then UK package holiday regulations offer protection to you as a consumer.
Typical hotel accident claims in which Holiday Claims Bureau have successfully represented clients include:
Slips and trips within the hotel complex
Unsafe steps, staircases and lifts
Dangerous swimming pool areas
Injuries from broken glass not attended to
Accidents and illnesses caused by unsafe air conditioning
Playground / play park accidents
Dangerous electrical equipment / fittings
Burns and scalds from food
Hotel accidents – important advice
We help our clients in pursuing a range of personal injury claims arising from accidents occurring in their hotel complex. The causes and circumstances can vary greatly, as can the severity of the injuries sustained.
Sometimes, clients may have attempted to complain about their accident to the hotel or Tour Operator directly without response or have have had their complaint dismissed altogether.
We would recommend, as always, that injured holidaymakers seek appropriate medical attention, evidence their losses and gather any evidence that supports their version of events including photographs.  Too often communication between the hotel staff, management and Tour Operator does not follow any recognisable protocol when an accident occurs.  Make sure that the Tour Representative completes a formal accident report and provides you with a copy of this report.
How we can help
It's important to seek legal advice on these matters, as when liability is disputed, even though the Tour Operator has a duty to fulfil performance of the package, arguments can extend to local, rather than UK standards being applied to the specifics of the accident.  We are never daunted by this, and if you have been impacted by a hotel accident we're more than happy to speak to you.
We assess every claim we take on to make sure that we address the full extent of pain, suffering and expenses incurred by our clients both pertaining to the holiday and on their return to the UK.
Call us today on 0161 813 2131 or fill in our Start a Claim form to see how we can help you pursue a No Win, No Fee hotel accident claim.
Related articles:
What to do if you have an accident abroad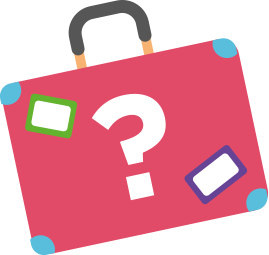 Helping clients across the county win compensation payouts
Aeroplane accidents
Cruise ship accident claims
Package Holiday accident claims
Road Traffic accidents abroad
Slip, trip and fall accident abroad claims
Bed Bugs
Holiday Hotel Accidents
How it works
After filling in our simple online form the rest is easy... One of our advisors will be in touch to take any extra information needed We will assess your claims legitimacy and once approved we will begin the claim Once an agreement has been made a cash sum will be awarded to you
The Holiday Claims Bureau have helped thousands of people to receive the highest compensation payouts
We've just received our cheque in the post today. On behalf of myself and Jason, thank you so much for all your hard work and continuing support throughout our claim. We hope we won't be put in the same position again but will recommend the Holiday Claims Bureau to our Family and Friends.
Thank you so much for all your hard work and for winning our case. We'll certainly be recommending you guys to anyone we come across whose had a similar experience to us.
The Holiday Claims Bureau made it really easy to make a claim and we received our compensation in no time. Thank you very much for helping us every step of the way.
The Holiday Claims Bureau were fantastic to deal with. From the start of my claim, to me receiving my compensation, I was kept to up to date through-out the entire process, leaving me to concentrate on what matters and make a full recovery from my injury.
My claim was dealt with really well. Tracy had to fight my case after the Tour Operator denied liability. She kept me regularly informed of what was happening and her efforts helped me win compensation that I was very happy with.