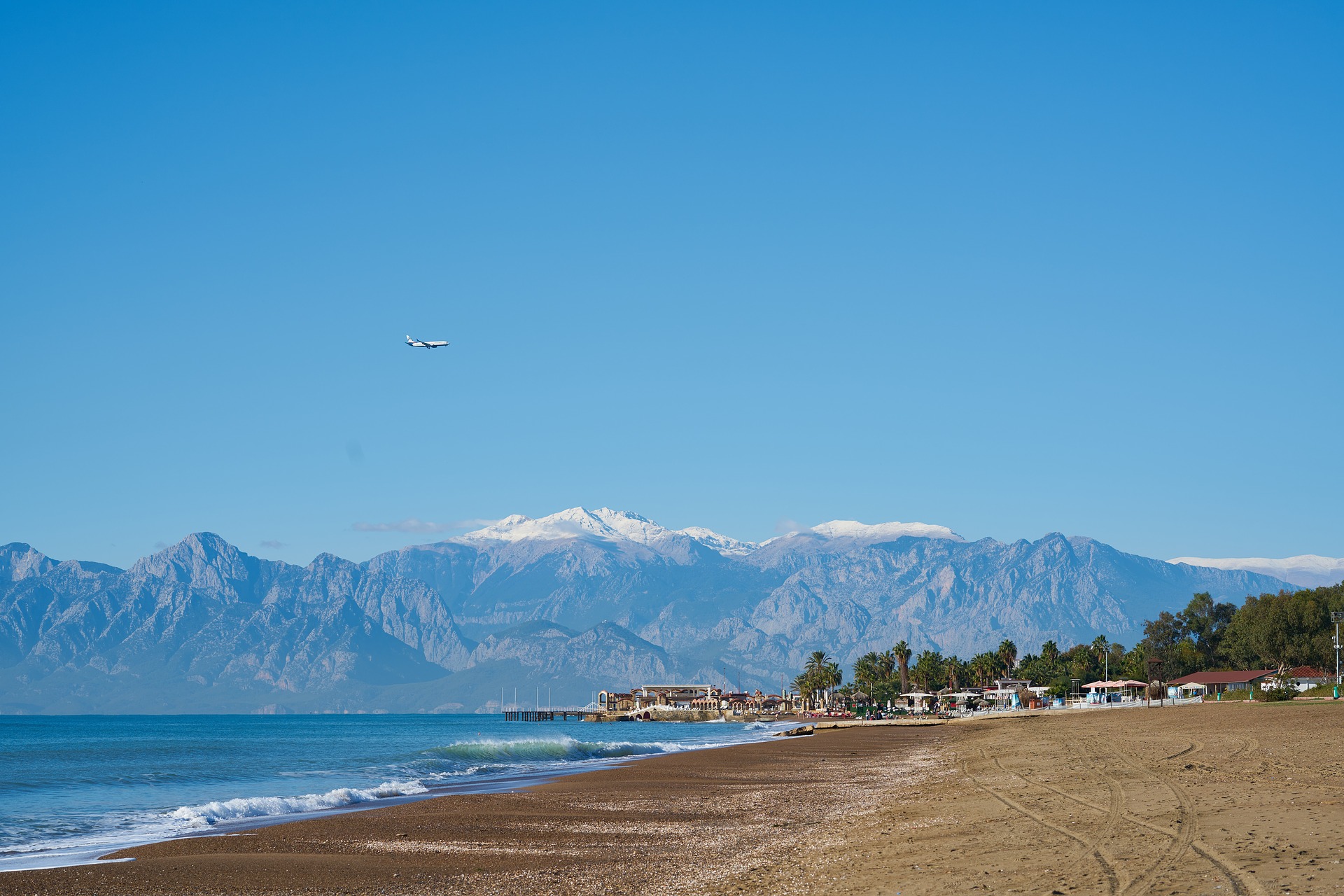 Royal Wings Hotel – TripAdvisor "investigation" as guests tell of sickness nightmare
TripAdvisor say they have grounds to investigate individuals associated with the 5-star Royal Wings Hotel in Antalya, Turkey for attempting to interfere with traveller reviews.  This comes as guest posts from August and September claim that family groups were stricken with severe gastric illness, including Salmonella.
The hotel's page on the review site displays the following warning message:

Most recently, Mike O describes in a TripAdvisor review of his September stay how he became unwell after witnessing a child fall ill in the restaurant area.  He describes the hotel as "amazing" but says he had to report concerns about the episode:
"…We felt so sorry for both her and her family. A couple of hours later in the early hours of the morning I awoke feeling unwell, this is unusual for me and I'm 49 and can count the amount of times I've felt sick on one hand, anyway, I spent the next hour projectile vomiting like the character from the exorcist!
"I spent the following 3 days nibbling away at bread and dry toast and drinking only water. The following day there was sick in the corridors and in the lift? We reported this, guest relations said children had been taken to hospital but it wasn't anything to do with the food at the hotel.
Guest says children were "rolling round in agony"
And an August guest with the username Tango33 shares details of her family's terrifying ordeal as their children were suddenly stricken with terrible symptoms:
"We booked a 10 night stay, the first few nights we were kept awake by noisy neighbours on the 9th floor and above. After days of complaining with such little sleep the hotel finally moved our rooms. However on this very day our children came down with diarrhoea, our nightmare was just beginning.
"The children age 5 and 8 started with a fever, stomach cramps and extreme toxic smelling diarrhea." she continues.  "They were both rushing to the toilet in agony (and at points leaking all over their clothes in between – we had to throw away half of their clothes). It got worse, we couldn't leave our hotel room, they were almost constantly on the toilet or rolling around in agony or sleeping."
"Salmonella diagnosis" on returning home
The reviewer goes on to claim that the hotel staff showed "no compassion or care" about the urgent situation, as the children's condition deteriorated.
"The fever intensified, and the diarrhoea got worse and worse. Our eldest (8) then started hallucinating saying he was hurting pointing to his kidneys. Enough was enough, this wasn't a normal tummy bug, we needed help! We hadn't slept or eaten, looking after the children day and night, we were really struggling. We begged hotel staff for help and were met with a total lack of empathy or concern, it seemed that they couldn't care less. We spoke with the hotel doctor and explained the children's symptoms he was on his way up to another room with 2 paramedics with someone having the same symptoms!
She then describes her family's distressing experience in the local hospital:
"The nurse tried repeatedly and failed to get the syringe and a canular in our 5 year olds vein on her arm then appeared to be pumping air in to her vein! This can be fatal! There was blood all over the floor and our children were screaming. It was torture to watch and we were beside ourselves with worry…The children were treated in hospital and we were given antibiotics and medicine to treat them at the hotel til our flight home which wasn't for another few days!
"We feel robbed. After the hospital saying it was the hotel that contaminated our children, we were watching everything like a hawk. NOT ONCE DID WE SEE ANY STAFF CHECK OR TREAT THE POOL WATER! Food was left uncovered etc, kitchen staff in blue gloves high fiving kids as they prepared food.  We also got chatting to an older couple, the wife had the same symptoms as our children and actually soiled herself in front of us, she was mortified…
"My husbands stomach hasn't been right and we are awaiting his results too now. Even with the hotel doctor saying other people had the same complaints, the hotel staff were claiming 'no one else was ill!' Unbelievable and a lie. On our arrival in the UK we took the children to A&E at our local hospital. They took samples, we were able to find out exactly what the parasite was and guess what, the children have SALMONELLA! They are still unwell a week later!
Has your stay at the Royal Wings Hotel been affected?
Holiday Claims Bureau are here to offer advice and assistance to anyone who has suffered illness at the Royal Wings Hotel.  Call
0161 813 2131
or use our online
contact form
.
How it works
After filling in our simple online form the rest is easy... One of our advisors will be in touch to take any extra information needed We will assess your claims legitimacy and once approved we will begin the claim Once an agreement has been made a cash sum will be awarded to you
The Holiday Claims Bureau have helped thousands of people to receive the highest compensation payouts
We've just received our cheque in the post today. On behalf of myself and Jason, thank you so much for all your hard work and continuing support throughout our claim. We hope we won't be put in the same position again but will recommend the Holiday Claims Bureau to our Family and Friends.
Thank you so much for all your hard work and for winning our case. We'll certainly be recommending you guys to anyone we come across whose had a similar experience to us.
The Holiday Claims Bureau made it really easy to make a claim and we received our compensation in no time. Thank you very much for helping us every step of the way.
The Holiday Claims Bureau were fantastic to deal with. From the start of my claim, to me receiving my compensation, I was kept to up to date through-out the entire process, leaving me to concentrate on what matters and make a full recovery from my injury.
My claim was dealt with really well. Tracy had to fight my case after the Tour Operator denied liability. She kept me regularly informed of what was happening and her efforts helped me win compensation that I was very happy with.