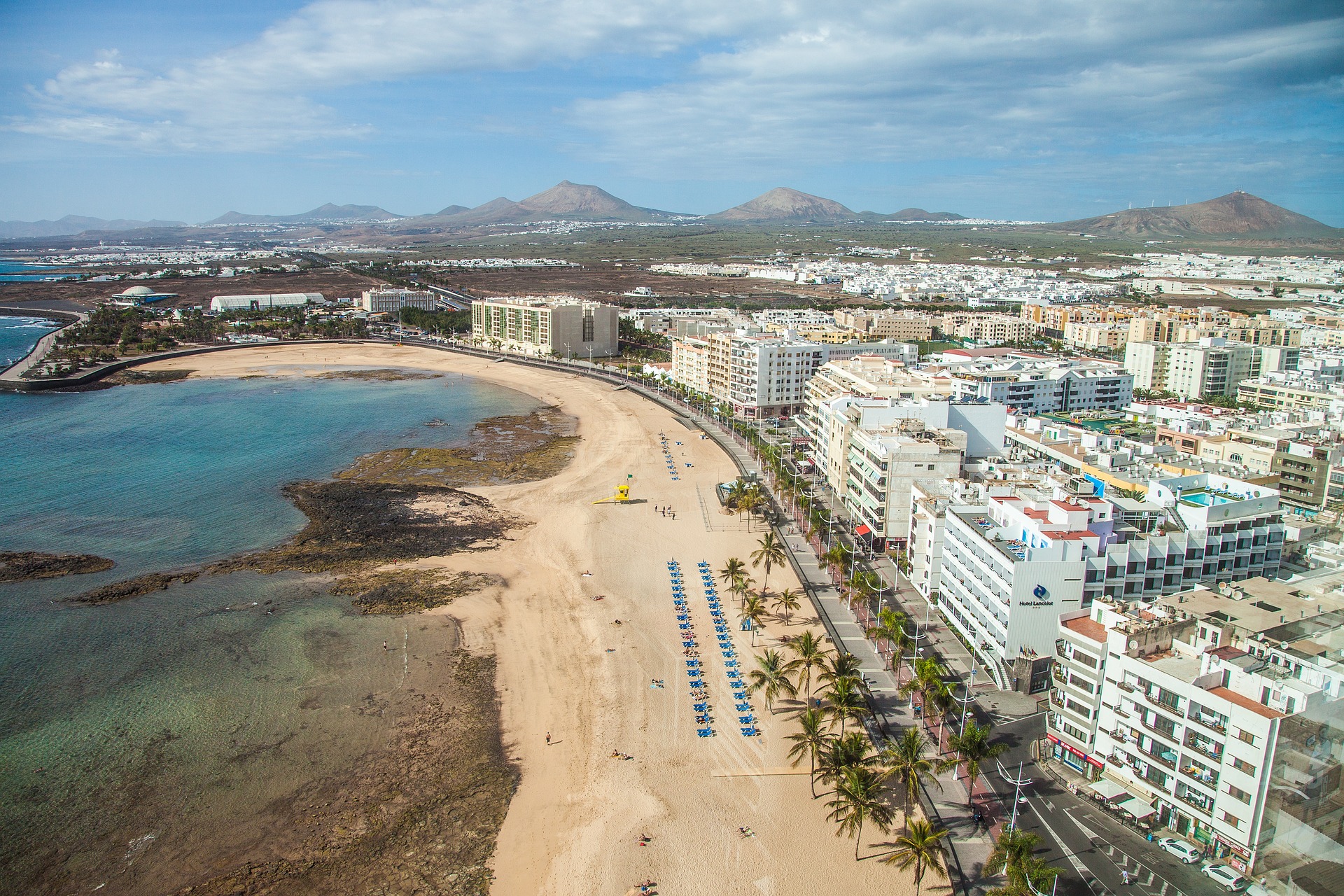 TUI Family Life Flamingo Beach Resort – "sickness outbreak" mars summer stays
British holidaymakers have claimed that inadequate hygiene spoiled their all-inclusive summer breaks after an apparent outbreak of gastric illness at the  TUI Family Life Flamingo Beach Resort in Lanzarote.
According to This Is Money, one lady had her request for a refund rejected by TUI after she became concerned by TripAdvisor reviews that mentioned that there had been sickness outbreaks at the resort, both in July and August this year and, she claims, as far back as 2012.
A number of reviews posted on TripAdvisor in July and August this year allude to the alleged outbreak.  August visitor Adam says he and 2 other family members became ill during their holiday and that the hotel is "let down by poor hygiene standards":
"There was a sign put up saying increasing reports of gastroenteritis in the resort.  There were hand sanitors (sic) to use before meals but not obvious and hardly any one used them.  Which is not good when it's a buffet environment and especially considering the gastroenteritis warnings."
Guests "being sick around pool and bins"
Another August reviewer, lauraloubov says that her family were also affected:
"We arrived Sunday 4th August 2019 (currently still here) and as a family of 4, 3 of us have come down with the sickness bug which is currently spreading like wild fire around the hotel. I have witnessed people being sick around the pool and in bins!!
The hotel needs to get on top of this ASAP and mopping up with paper towels and some spray is clearly not doing the trick!!!"
Louise D, posting a review of her own August break, paints a worrying picture of cleaning standards at the TUI Family Life Flamingo Beach Resort:
"Hotel location lovely! But…the resort is dirty, smells and is in need of a deep clean or cleaned everyday!!  Cups everywhere left from the day – which then makes flies and bad smells. The food is poor. I've had better ready meals. Service is shocking. Tables in the restaurant are covered in used plates where the waiting staff don't bother to clean up, no knives and folks laid out, you have to clear your table yourself and find your own knife and folk. Haven't seen a table been wiped or cleaned since my weeks stay here."
July guest claims sickness is ongoing problem
In July, LilyRose20 said her daughter became very sick towards the end of her family holiday:
"She was throwing up and had very loose bowel movements. I soon found out a few other families had sick members too. I went to reception to ask if there was a bug going around. I was told no.
After explaining my daughter wasn't the only person sick and that I had done some digging and found reviews of illness (on TripAdvisor going back to 2016 as well as asking on the hotel facebook group) the room manager admitted to their being a sickness going around the hotel. We went to the onsite doctor who honestly looked and sounded like he was fed up of hearing about people being sick. That same day, the hotel put up signs about chicken pox and gastroenteritis."
Not all episodes of sickness and diarrhoea in public places are preventable, especially when the source is viral.  However, public premises like large all-inclusive hotels should ensure that hygiene practices do not encourage the spread of infection and, if an outbreak does occur, steps  should be taken to manage and control it.  This includes hotels working with tour representatives and operators to keep current and future guests informed of any problems.
Have you been affected?
Holiday Claims Bureau have a proud track record of offering legal assistance to holidaymakers and successfully recovering compensation when inadequate hygiene causes illness at package holiday resorts.  Call us today on 0161 813 2131 to see how we can help put things right, or get in touch online.
How it works
After filling in our simple online form the rest is easy... One of our advisors will be in touch to take any extra information needed We will assess your claims legitimacy and once approved we will begin the claim Once an agreement has been made a cash sum will be awarded to you
The Holiday Claims Bureau have helped thousands of people to receive the highest compensation payouts
We've just received our cheque in the post today. On behalf of myself and Jason, thank you so much for all your hard work and continuing support throughout our claim. We hope we won't be put in the same position again but will recommend the Holiday Claims Bureau to our Family and Friends.
Thank you so much for all your hard work and for winning our case. We'll certainly be recommending you guys to anyone we come across whose had a similar experience to us.
The Holiday Claims Bureau made it really easy to make a claim and we received our compensation in no time. Thank you very much for helping us every step of the way.
The Holiday Claims Bureau were fantastic to deal with. From the start of my claim, to me receiving my compensation, I was kept to up to date through-out the entire process, leaving me to concentrate on what matters and make a full recovery from my injury.
My claim was dealt with really well. Tracy had to fight my case after the Tour Operator denied liability. She kept me regularly informed of what was happening and her efforts helped me win compensation that I was very happy with.