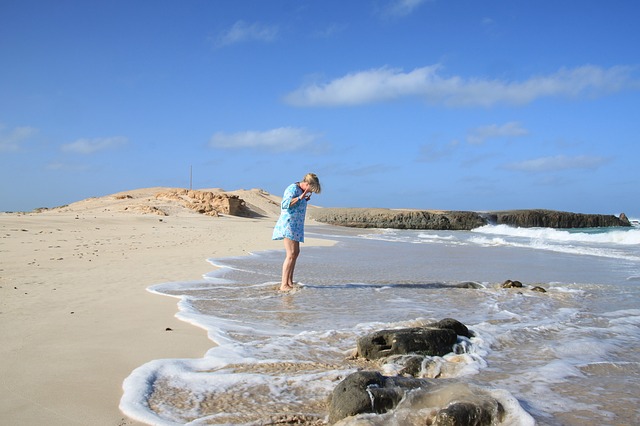 30 PLUS July 2018 illnesses reported to TUI at RIU Touareg, Cape Verde
The team at Holiday Claims Bureau have been notified of an outbreak of illness at the Hotel RIU Touareg in Cape Verde in July 2018.  We are helping British holidaymakers who have suffered the uncomfortable, embarrassing and distressing symptoms of gastric illness while at the hotel at the end of July 2018.
We are concerned to note that a recent illness report disclosed by TUI indicates that there were more than 30 illness episodes reported to them at the hotel in July 2018.   These figures of course only represent those cases directly reported to TUI; they do not include any visitors who did not book through TUI and of course some illnesses may not have been formally reported.
Other UK holidaymakers have posted review on TripAdvisor to highlight their concerns and alert the public to episodes of gastric illness in July and August 2018:
"Food was very nice but quite repetitive…My only concern was the amount of flies in both the beach side restaurant and the main restaurant…on day 7 I came down with a terrible stomach bug so couldn't leave the room for 2 days. And because we had no air conditioning or fan this made it quite uncomfortable. We met quite a few people that caught this bug and they started positioning cleaners outside toilets making sure you put hand gel on when leaving the toilets. I just wanted to go home at this point but there wasn't much I could do. We've been back for 6 days and I still can't eat properly and am awaiting tests back from the doctors, so this has been going on for 10 days now."
Another recent guest at the RIU Touareg voices serious concerns:
"During our stay the hotel had a problem with sickness and diarrhoea. Many people were extremely ill including our 17 year old son. He was violently sick and stayed in his room for 3 days (and me too to look after him) and it took him the remainder of the 7 day holiday to get back to normal. I heard many stories of others experiencing the same. I thought this was a thing of the past but not at this hotel. They seem very relaxed regarding hygiene as tried to combat the problem by spraying guests hands with sanitizer as they entered the restaurant, but did this during evening meals only, not during breakfast or lunch."
Typically, the hotel will post standard responses on review sites stating that any such outbreaks are as a result of anything but their own food hygiene standards.  They detail that the bugs 'typically last 24 to 48 hours' but it's clear that this does not correlate with the accounts provided by several holidaymakers whose Cape Verde holiday, booked at considerable expense, has been ruined.
If your stay at the Hotel RIU Touareg has been affected by illness and the Tour Operator has failed in its duty of care to you, then we can help you recover an award of compensation for your illness and other losses.  Whether you're still on holiday or have returned to the UK, we recommend that you take the following steps to assist you in any potential holiday sickness Claim:
Seek medical attention
Report your illness to the Tour Representative and/or directly to the Tour Operator.  Ask for a copy of the report
Record and report any concerns you have about hygiene at the hotel
Retain receipts for any expenses you incur arising from your illness
Retain any doctor's notes
Keep in touch with anyone else you meet where member(s) of their party have fallen ill with similar symptoms
Seek legal advice.  Get in touch with the Holiday Claims Bureau today and see how we can help you pursue a Claim for the redress you may be entitled to.
Our team has a wealth of experience in assisting UK Holidaymakers for whom a dream escape to this island archipelago has turned to a nightmare.  The holiday illness claims we take on are on a No Win, No Fee basis.
You can get in touch by completing our Contact form or calling us now on 0161 813 2131
How it works
After filling in our simple online form the rest is easy... One of our advisors will be in touch to take any extra information needed We will assess your claims legitimacy and once approved we will begin the claim Once an agreement has been made a cash sum will be awarded to you
The Holiday Claims Bureau have helped thousands of people to receive the highest compensation payouts
We've just received our cheque in the post today. On behalf of myself and Jason, thank you so much for all your hard work and continuing support throughout our claim. We hope we won't be put in the same position again but will recommend the Holiday Claims Bureau to our Family and Friends.
Thank you so much for all your hard work and for winning our case. We'll certainly be recommending you guys to anyone we come across whose had a similar experience to us.
The Holiday Claims Bureau made it really easy to make a claim and we received our compensation in no time. Thank you very much for helping us every step of the way.
The Holiday Claims Bureau were fantastic to deal with. From the start of my claim, to me receiving my compensation, I was kept to up to date through-out the entire process, leaving me to concentrate on what matters and make a full recovery from my injury.
My claim was dealt with really well. Tracy had to fight my case after the Tour Operator denied liability. She kept me regularly informed of what was happening and her efforts helped me win compensation that I was very happy with.