Mexico Holiday Illness Compensation Claims
Falling ill in a Mexican holiday resort is an unpleasant and often distressing experience. When your health is affected on holiday through no fault of your own, your right to compensation is our top priority.
From food hygiene issues leading to illnesses like Food Poisoning, E-coli and Campylobacter, to contaminated swimming pools which can transmit Cryptosporidium; make sure you seek advice from our expert team of travel law solicitors and find out if you're entitled to claim.
If you have been ill on holiday in a Mexican package holiday hotel, speak directly to one of our experienced holiday illness solicitors today on 0161 813 2131 or start your claim online and we will be in touch with you shortly to evaluate your claim.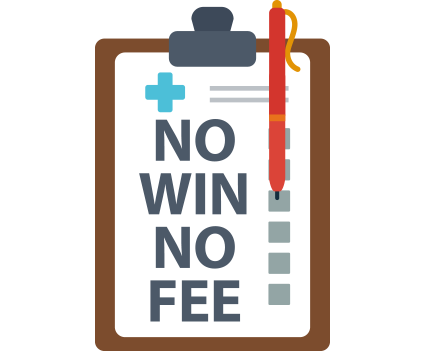 Start your holiday claim now. It's easy
Tell us about your claim
We will evaluate it
Proceed on a No Win No Fee basis
Secure yourself the MAXIMUM compensation
Start Your Claim
Holiday illness hotspots for Brits abroad in Mexico include popular destinations:
Cancun

Riviera Maya

Puerto Vallarta

Playa del Carmen
However holiday sickness can strike anywhere if you're staying in an all inclusive resort, so even if you're travelling somewhere else in Mexico we always advise remaining vigilant, and follow the same steps if you do get ill on holiday: See a doctor, get medication and report the illness to your holiday representative. It's also a good idea to note down or take photographs of hygiene issues you might come across on your stay.
You're in capable hands with Holiday Claims Bureau
At Holiday Claims Bureau, we have decades of combined experience in helping British holidaymakers and tourists claim the compensation they're owed from package holidays in Mexico and other regions throughout the world.
Our dedicated team make the process as smooth as possible for you and your family, and we pride ourselves on putting our clients' welfare first with all the support they need. As long as your illness occurred in the past 3 years on a package holiday, you could be entitled to thousands in compensation depending on the severity. Speak to a travel law expert today on 0161 813 2131
Latest Mexico news and outbreaks
Holiday Claims Bureau have recently been assisting clients whose holidays in Mexico have been ruined by illnesses arising from poor hygiene practices.  These include:
Mexico Cyclospora outbreak: hundreds take legal action
Reviewers allege "food poisoning" at Grand Riviera Princess All Suites, Mexico
Shigella case at Ocean Coral Turquesa
2018 Cyclospora outbreak in Riviera Maya and Cancun
No win no fee – start your claim today
You can rest assured your holiday illness claim won't cost you a penny in up front fees or ongoing charges. Speak to our Mexico Holiday Illness Compensation experts today and start your claim here.
How it works
After filling in our simple online form the rest is easy... One of our advisors will be in touch to take any extra information needed We will assess your claims legitimacy and once approved we will begin the claim Once an agreement has been made a cash sum will be awarded to you