Norovirus Holiday Illness Claims
If you have suffered symptoms of norovirus on board a cruise ship or whilst on holiday in a package holiday hotel, our specialist team of No Win No Fee holiday illness solicitors will help you to make a successful norovirus holiday illness claim.
To receive expert legal advice and to find out how much your claim is worth, call us today on 0161 813 2131 or start your claim online and one of our expert solicitors will be in touch shortly to discuss your claim.
Norovirus Holiday Illness Compensation Claims
Our team of Norovirus holiday illness solicitors have handled thousands of pounds worth of compensation for group action claim victims. The majority of Norovirus compensation claims we've handled have been as result of widespread outbreaks that have occurred on some of the world's biggest cruise ship lines and in various package holiday resorts abroad.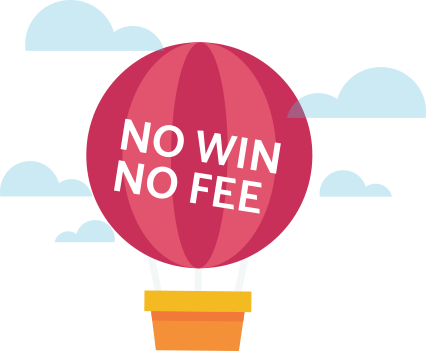 Start your holiday claim now. It's easy
Tell us about your claim
We will evaluate it
Proceed on a No Win No Fee basis
Secure yourself the MAXIMUM compensation
Start Your Claim
Our popular holiday illness claims specialists continue to represent British holidaymakers affected by Norovirus and are here to help you claim the maximum compensation you deserve if you have been unfortunate to have had your hard-earned holiday ruined due to a Norovirus outbreak.
You can pursue your claim with confidence on a No Win No Fee basis, with the peace of mind that you will have the best legal representation on your side, without incurring any hefty legal costs.
Top Tips to Help Support Your Norovirus Holiday Illness Claim
Our main objective with every case we handle is to achieve the maximum compensation you deserve as quickly as possible.
Evidencing your claim forms as one of the most important factors throughout the claims process, so from the outset, we recommend you provide your solicitor with as much information as possible to support your illness being caused due to the negligence of the cruise ship line or package holiday hotel.
Here are a few examples of the various types of evidence your solicitor will require you to provide to help support and strengthen your Norovirus holiday illness compensation claim:
Any photographic evidence of what you believe caused you to contract the illness
The contact names and details of anyone else who was affected by the outbreak
The address details of the medical establishment you attended whilst on holiday or upon your return to the UK
The contact name and details of the tour operator or person you have reported the illness to
Any receipts of any medical care or treatment you have required
As with any claim, the more information and evidence you are to provide, the higher chance of your claim being successful will be and help to speed along the claims process for you.
Find out how much compensation your claim is worth today
To find out how much compensation we will help you to claim, contact our dedicated team of highly experienced Norovirus holiday illness claim solicitors today.
Call us directly on 0161 813 2131 or complete our quick and easy to use start your claim form and we will contact you shortly to discuss your claim.
How it works
After filling in our simple online form the rest is easy... One of our advisors will be in touch to take any extra information needed We will assess your claims legitimacy and once approved we will begin the claim Once an agreement has been made a cash sum will be awarded to you