Medical negligence abroad claims
Cases of medical negligence abroad may occur when tourists are injured in accidents or fall ill and something goes wrong with their medical treatment. As well as this, increasing numbers of British citizens also seek out specialised procedures or cosmetic surgery that is either unavailable or unaffordable in the UK.
When cases of medical negligence arise overseas, those affected may feel helpless in knowing where to start in negotiating a legal minefield in a foreign country. Medical professionals worldwide, including cosmetic surgeons, have a duty of care to their patients.
Article: British Mum dies following cosmetic surgery in Turkey>>
Our team of Holiday Claims Bureau solicitors, led by Michael Walker, are experienced in handling overseas medical negligence cases, including:
Failed dental treatment
Cosmetic surgery failure and negligence
Failures in hospital treatment while on holiday
Sub-standard medical care abroad
Accidents on the site of the medical facility
Michael says:
"In many cases, medical treatment in an unfamiliar environment can be an anxious experience in itself.  When something then goes wrong it's deeply distressing for all concerned.

We take pride in representing the victims of medical negligence from submitting your claim to the correct body, accessing to a highly-qualified panel of medical experts to litigation and negotiation with legal representatives overseas."
The majority of countries worldwide have bodies overseeing the standards for medical professionals in that country; in the EU, there are clear standards to be adhered to, which apply in the UK,  otherwise there may be a case of medical negligence to answer.  Countries outside the EU also have medical governing bodies and if negligence occurs there you can still make a claim.  However, the standards will be those which apply to that country, not those which apply in the UK.
Speak to one of our helpful team today and find out if we could help you pursue a medical negligence abroad claim for compensation on a No Win, No Fee basis.  Call us on 01618 132 131 or get in touch via our contact form.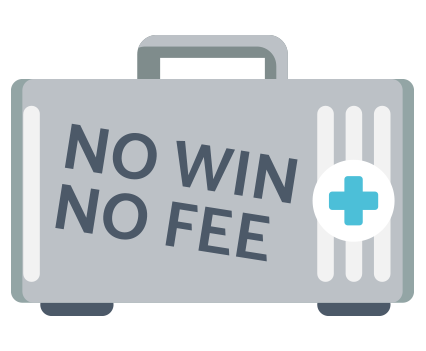 Start your holiday claim now. It's easy
Tell us about your claim
We will evaluate it
Proceed on a No Win No Fee basis
Secure yourself the MAXIMUM compensation
Start Your Claim
Our tips to help you claim
Here are a few examples of the different types of evidence your solicitor may ask you to provide if available:
Medical evidence, for example the contact details and address of the medical establishment you have attended
Any receipts/invoices for medical care or treatment you have received
The contact details of anyone who could act as a witness
Any photographic evidence of injuries or the medical facility
Any email or documented evidence you can provide to show that issues were reported abroad, or upon your return to the UK
Make a No Win No Fee Medical Negligence Abroad Claim today
Our specialist team of travel law specialists assist victims of medical negligence abroad every year.
Operating on a No Win No Fee basis, you can also have peace of mind and make a claim with the confidence of having the best legal representation on your side without the worry of having to pay for any hefty legal costs.
To find out how much your claim is worth, contact us today on 0161 813 2131 or start your claim online and we will be in touch with you shortly to evaluate your claim.
How it works
After filling in our simple online form the rest is easy... One of our advisors will be in touch to take any extra information needed We will assess your claims legitimacy and once approved we will begin the claim Once an agreement has been made a cash sum will be awarded to you