Holiday Accident Claims
Been involved in an accident abroad? Not your fault? We represent scores of people in holiday accident claims every year.
If you have been involved in an accident abroad that wasn't your fault during a package holiday, or whilst on an excursion you booked through your package holiday hotel, our team of holiday accident abroad compensation solicitors are here to help you make a successful holiday accident claim.
We know the distress and expense that being injured on holiday can cause.  As well as the holiday being ruined for the travelling party, there are often significant knock-on effects and costs for the injured party on returning home.
Every year the team here at the Holiday Claims Bureau help British holidaymakers to pursue successful claims for injuries that have been caused in a variety of different circumstances, including:
Our team of solicitors have years of experience and importantly, a track record of success in representing clients in a range of holiday accidents abroad.
Whatever the circumstances of your injury, our team of highly qualified, experienced holiday accident claims solicitors will help you to get the financial redress you deserve on a No Win No Fee basis. This means that you will not have to pay for any hefty legal costs and in the unlikely event of your claim being unsuccessful, you will not have to pay a single penny.
Let us help you claim the maximum compensation you deserve; call our friendly team of holiday accident claim solicitors today on 0161 813 2131 or complete our quick and easy-to-use start your claim form and we will be in touch with you as soon as possible.
Related articles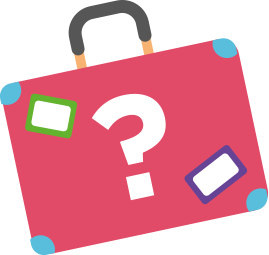 Helping clients across the country win compensation payouts
Aeroplane accidents
Cruise ship accident claims
Package Holiday accident claims
Road Traffic accidents abroad
Slip, trip and fall accident abroad claims
Bed Bugs
How it works
After filling in our simple online form the rest is easy... One of our advisors will be in touch to take any extra information needed We will assess your claims legitimacy and once approved we will begin the claim Once an agreement has been made a cash sum will be awarded to you
The Holiday Claims Bureau have helped thousands of people to receive the highest compensation payouts
We've just received our cheque in the post today. On behalf of myself and Jason, thank you so much for all your hard work and continuing support throughout our claim. We hope we won't be put in the same position again but will recommend the Holiday Claims Bureau to our Family and Friends.
Thank you so much for all your hard work and for winning our case. We'll certainly be recommending you guys to anyone we come across whose had a similar experience to us.
The Holiday Claims Bureau made it really easy to make a claim and we received our compensation in no time. Thank you very much for helping us every step of the way.
The Holiday Claims Bureau were fantastic to deal with. From the start of my claim, to me receiving my compensation, I was kept to up to date through-out the entire process, leaving me to concentrate on what matters and make a full recovery from my injury.
My claim was dealt with really well. Tracy had to fight my case after the Tour Operator denied liability. She kept me regularly informed of what was happening and her efforts helped me win compensation that I was very happy with.