Campylobacter Holiday Illness Claims
If you have contacted Campylobacter whilst on a package holiday abroad, seek medical attention immediately, inform your tour operator and contact us as soon as possible to find out how we can help you to pursue a successful holiday illness claim for compensation.
The symptoms of campylobacter can be long-lasting and sometimes take a while to recover from. In severe cases, it can also cause health complications such as irritable bowel syndrome.
What is Campylobacter?
Campylobacter is a bacterial infection that causes severe diarrhoea, stomach cramps, nausea and vomiting.  The symptoms typically last about a week, but can persist for longer than this.  If you become infected during your holiday, it's likely that your activities thereon will be severely restricted given the nature of the symptoms.
In the UK, campylobacter is the most common cause of food poisoning.  It is often spread via raw or undercooked meat and poultry.
What steps should hotels take to prevent and control Campylobacter?
keep raw meat and poultry chilled
make sure food is cooked through and piping hot
stop cross-contamination by ensuring that raw poultry does not come into contact with food that is ready to eat or the utensils used to handle that food.
Clean surfaces thoroughly
If your holiday hotel fails to implement the right food hygiene procedures and you are infected with Campylobacter as a result, we could help you recover compensation for your pain, suffering and any other losses you incur from your illness.
Contact our team of highly qualified experienced holiday illness solicitors today.
Call 0161 813 2131 or start your claim online and we will be in touch with you shortly.
Latest Campylobacter News
Returning guests describe "Cockroaches and campylobacter" ordeal at Hotel Best Triton
Guests warn of food poisoning and lack of hygiene at The Orangers Beach Resort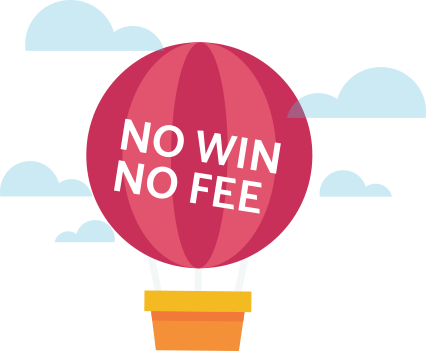 Start your holiday claim now. It's easy
Tell us about your claim
We will evaluate it
Proceed on a No Win No Fee basis
Secure yourself the MAXIMUM compensation
Start Your Claim
If you have contracted campylobacter whilst on holiday, it is important to provide as much information as you can to prove the hotel or tour operator you booked your package holiday with is at fault.
This might include:
The contact details of the medical establishment you have attended
The contact details of the tour representative you reported your illness to
Any receipts for any medical care or treatment you have received
The contact name and details of any other holidaymakers you exchanged details with whilst in resort
Any photographic evidence you have taken that will help to support your claim
Any other receipts you may have kept for any other out of pocket expenses or financial loss you have incurred because of your illness
Subsequently, the more evidence you can provide your solicitor with, the stronger your case will be.
Why Choose Us?
At Holiday Claims Bureau, we have handled thousands of pounds worth of compensation for hundreds of British holidaymakers who have had their hard-earned holidays ruined due to contracting campylobacter in package holiday hotels abroad.
Our holiday illness and accident claims specialists will fight your corner to ensure your case is successful. We handle all claims on a No Win No Fee basis, allowing you to seek the best legal representation without incurring any legal costs.
We understand the impact and complications suffering a holiday illness can cause and will help you to claim the maximum compensation you deserve as quickly as possible.
Find out how much your Campylobacter compensation claim is worth
To find out how much compensation you could be entitled to claim, speak directly to one of our campylobacter holiday illness claim solicitors today. Call 0161 813 2131 or complete our quick and easy to use start your claim form to arrange a call back.
How it works
After filling in our simple online form the rest is easy... One of our advisors will be in touch to take any extra information needed We will assess your claims legitimacy and once approved we will begin the claim Once an agreement has been made a cash sum will be awarded to you