Claim the maximum compensation after suffering a car accident abroad
If you have been involved in a car accident abroad, our team of experienced holiday accident claims solicitors can help you claim the maximum compensation you deserve on a No Win, No Fee basis.
If your accident happened in the EU or EEA, EU law currently provides legislative protection. This legislation allows people who are injured in accidents to get the compensation they need without some of the complications and difficulties that arise when accidents occur in other territories.
Our trusted team of car accident abroad claims specialists proudly continue to handle successful road traffic accident claims for British citizens on a No Win, No Fee basis. This means that you can make a successful claim with one of our reputable holiday accident claims solicitors on your side, at no cost to you.
Find out how we can help you claim
If you have been involved in a Road Traffic accident abroad that wasn't your fault, start your claim online today to receive a free evaluation. Or, contact us directly to speak to an experienced member of our team today on 0161 813 2131 to discover how much compensation we can help you to receive.
Article: What should I do if I have a car accident abroad? >>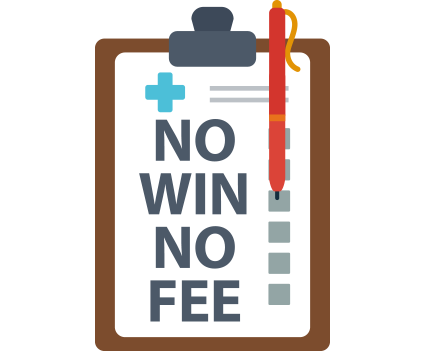 Start your holiday claim now. It's easy
Tell us about your claim
We will evaluate it
Proceed on a No Win No Fee basis
Secure yourself the MAXIMUM compensation
Start Your Claim
Our tips for making an overseas Road Traffic Accident Abroad claim:
Whether you have returned home to the UK or have been treated for your injuries whilst overseas, following these steps will help to strengthen your road traffic accident claim:
Contact your travel insurance provider
Document and report the accident
Provide your solicitor with as much information surrounding the circumstances of how the accident occurred
Gather witness statements
If the police were involved, obtain any reference number and contact details
Provide your solicitor with the contact name and details of the medical establishment you received whilst on holiday in Spain, or on your return to the UK
Provide your solicitor with any receipts or documented evidence of the medical care and treatment you have received
No Win No Fee Car Accident Abroad Claims
At the Holiday Claims Bureau, our team of expert car accident claim solicitors have successfully handled thousands  of pounds worth of compensation for hundreds of car accident claim victims across the UK, many of which have occurred whilst overseas.
Our lawyers have years of experience in successfully representing clients injured in road traffic accidents. This includes accidents involving:
Cars and taxis
Coaches and buses
Heavy goods vehicles 
Motorcycles
Bicycles
Pedestrians
How it works
After filling in our simple online form the rest is easy... One of our advisors will be in touch to take any extra information needed We will assess your claims legitimacy and once approved we will begin the claim Once an agreement has been made a cash sum will be awarded to you