Cuba holiday illness claim
Cuba is becoming one of the favourite long-haul destinations for British package holiday customers. Suffering from a holiday illness far from home can be incredibly distressing and holidaymakers are often unaware of their right to claim in the UK.
That's where Holiday Claims Bureau can help – our dedicated team of solicitors have helped British package holidaymakers struck by illness in Cuba through no fault of their own successfully claim the compensation they deserve.  Get in touch to see if we can help you make a No win, No Fee claim for compensation.
To find out how we can help you, call 0161 813 2131 and speak to one of our Cuba holiday illness claim experts.
Latest Cuba outbreaks and illness reports
See if illness has been reported at your Cuba hotel by checking out our latest news section.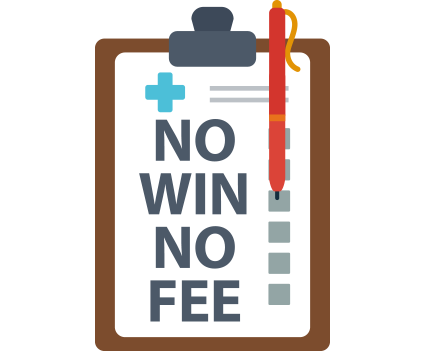 Start your holiday claim now. It's easy
Tell us about your claim
We will evaluate it
Proceed on a No Win No Fee basis
Secure yourself the MAXIMUM compensation
Start Your Claim
Cuba holiday illness advice
As long as your ruined Cuba holiday was booked as a package and was within the last three years, you could be entitled to thousands in compensation.
In order to make your case as strong as possible, it is important that you gather supporting evidence such as:
seek medical attention and keep copies of any notes and admission documents
report your illness to your tour operator as soon as possible and request a copy of the illness report
keep receipts for any medications, transport and expenses incurred as a result of your illness
if you can, speak with other sick holidaymakers and exchange contact details
take photographs or video any hygiene concerns at your hotel that may have caused your illness i.e. undercooked food
seek legal advice to see if you can make a claim
Common holiday illnesses in Cuba
At Holiday Claims Bureau, our leading Cuba claims solicitors have helped holidaymakers receive compensation following outbreaks of illness such as salmonella, cryptosporidium and E.coli in all inclusive hotels.
Often, our clients present with symptoms such as sickness, diarrhoea, stomach cramps and fatigue. Whatever the circumstances of your illness, it is important that you seek medical attention to receive an accurate diagnosis and treatment.
Start your Cuba sickness claim today
By contacting Holiday Claims Bureau you can claim with confidence.
Our leading Cuba holiday illness solicitors have the skills and expertise to help you receive the best possible outcome and our no win no fee promise means that you will never be left out of pocket.
Start your claim by speaking to one of our experts on 0161 813 2131.
Or, submit your contact details online and a holiday illness solicitor will be in touch shortly.
How it works
After filling in our simple online form the rest is easy... One of our advisors will be in touch to take any extra information needed We will assess your claims legitimacy and once approved we will begin the claim Once an agreement has been made a cash sum will be awarded to you