Holiday Illness Claims
Every year, hundreds of holidaymakers suffer the distressing consequences of illness on holiday and make claims when their tour operator has failed in its duty of care.
Our determination and commitment to achieving the best possible outcome of every claim make us the name to trust when it comes to help and support for British holidaymakers across the UK making successful claims for compensation. We take pride in our reputation; this pays testament to the relationships we have built with clients old and new as well as the word-of-mouth recommendations we are hugely thankful for receiving.
The compassion, due diligence and commitment of our team differentiates us from other solicitors in the country.
For more information and to find out how much compensation we can help you win for your holiday illness claim, call us today on  0161 813 2131 to speak directly to a member of our team. Alternatively, if you would like to arrange a call back, simply complete our quick and easy to use start your claim form and we will be in touch with you as soon as possible.
What caused your illness?
If you and/or others in your travelling party became ill as a result of food poisoning or other hygiene failure at the hotel complex (or on an excursion that was included in the price of the package), then you could be entitled to claim damages.
Do you need legal advice?
We often come to the aid of clients who have already had a response to a complaint made to their tour operator or rep.
In most cases, it is likely that a tour operator will reject customer complaints alleging that hygiene at the hotel is responsible for episodes of illness.  Even if you believe you have a strong claim and did not consume food or drink outside your hotel, they might argue that other factors (such as overexposure to the sun, dehydration, overindulgence in food or alcohol, viruses or infections picked up outside the hotel complex, swimming in the sea, aggravation of existing medical conditions) were responsible.
They may occasionally offer 'good will gestures' of vouchers, upgrades or sometimes cash sums to customers who make a complaint.  However, these offers do not amount to an admission of liability; nor do they take into account the true value of your claim in terms of pain, suffering and other losses caused by your illness.
This is why many British holidaymakers come to us to formally pursue a claim.  Holiday Claims Bureau have an experienced team of solicitors who know how best to support you in proving that, on the balance of probability, you were made ill as a result of poor hygiene or food poisoning at an all-inclusive hotel.
How long do I have to claim?
You must issue a claim to the Court within 3 years of the date of illness.  For minors, any personal injury claim must be issued to the Court before the 3rd anniversary of their 18th birthday.   We strongly advise that you seek legal advice as soon as you can following the onset of your illness.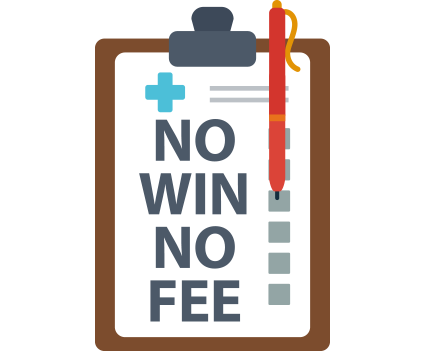 No Win, No Fee, No Risk to You
At The Holiday Claims Bureau, you will receive the highest standard of legal representation without the worry of having to pay for any legal expenses from the beginning to the settlement of your claim. A 25% deduction will be taken at the end of the claims process when your claim is successful to cover the cost of legal fees. However, if your claim is unsuccessful, you will not have to pay a single penny.
Contact us today to receive a free evaluation and to find out how much compensation may be entitled to claim.
We will help you to claim the maximum compensation as quickly as possible on a no win, no fee basis.
Call 0161 813 2131   to speak directly to one of our friendly holiday illness claim solicitors today or complete the quick and easy to use start your claim form to arrange a call back and we will be in touch with your shortly to evaluate your claim.
The UK's Experienced Holiday Illness Experts
Every year Holiday Claims Bureau's dedicated team of expert holiday illness claims solicitors recover the best possible compensation for hundreds of British holidaymakers across the UK.
You can make your claim right now if you have suffered these
Campylobacter
Cryptosporidium
E.coli
Food poisoning
Giardiasis
Legionnaires Disease
Norovirus
Salmonella
Shigella Dysentery
Cyclospora
How it works
After filling in our simple online form the rest is easy... One of our advisors will be in touch to take any extra information needed We will assess your claims legitimacy and once approved we will begin the claim Once an agreement has been made a cash sum will be awarded to you
The Holiday Claims Bureau have helped thousands of people to receive the highest compensation payouts
We've just received our cheque in the post today. On behalf of myself and Jason, thank you so much for all your hard work and continuing support throughout our claim. We hope we won't be put in the same position again but will recommend the Holiday Claims Bureau to our Family and Friends.
Thank you so much for all your hard work and for winning our case. We'll certainly be recommending you guys to anyone we come across whose had a similar experience to us.
The Holiday Claims Bureau made it really easy to make a claim and we received our compensation in no time. Thank you very much for helping us every step of the way.
The Holiday Claims Bureau were fantastic to deal with. From the start of my claim, to me receiving my compensation, I was kept to up to date through-out the entire process, leaving me to concentrate on what matters and make a full recovery from my injury.
My claim was dealt with really well. Tracy had to fight my case after the Tour Operator denied liability. She kept me regularly informed of what was happening and her efforts helped me win compensation that I was very happy with.