Legionnaires' Disease Compensation Claim
Contracting Legionnaires' disease can have serious and long-lasting effects, such as pneumonia.
If you have contacted Legionnaires' disease whilst on a package holiday, our specialist Legionnaire claims solicitors will help you to seek the justice you deserve and claim the compensation you are legally entitled to.
To receive expert advice and to find out how much your claim is worth, contact us today to on 0161 813 2131. Alternatively, complete the start your claim form online and one of our qualified legionnaire claims solicitors will be in touch with you shortly.
What causes Legionnaires' disease?
Legionella is a bacteria that is widely-distributed in the environment.  Problems arise when it contaminates man-made water systems.
How is it transmitted?
Legionnaires' disease can be caught by inhaling droplets of water that have been infected with the bacteria (for example through air conditioning, bathroom fittings or pools).  Though it can thrive in soil and water, the Legionella bacteria rarely causes infections via outdoor sources.
What are the symptoms?
The initial symptoms usually involve headache, muscle pains, chills and fever.  After a few days, the symptoms typically evolve into coughing, chest pains, shortness of breath, sickness and diarrhoea and even mental changes.  The condition can be fatal if left untreated.
How is it treated?
Treatment is usually with appropriate antibiotics.  Any complications arising from untreated Legionnaires' disease may require other forms of treatment.
What steps should hotels take to prevent and control outbreaks?
Preventing and managing an outbreak requires meticulous disinfection of water systems, pools and spas.
Latest Legionnaires' disease news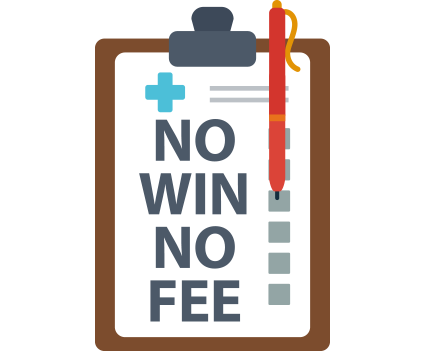 Start your holiday claim now. It's easy
Tell us about your claim
We will evaluate it
Proceed on a No Win No Fee basis
Secure yourself the MAXIMUM compensation
Start Your Claim
Proving your Legionnaires Disease Holiday Illness Claim
To support you claim, here is a list of the different types of evidence you will be required to supply your solicitor with:
Any photographic evidence you have of what you believe caused you to contract legionnaire's disease
The contact name and details of any medical establishment you have attended
The details of any other holidaymakers who were affected by illness in the hotel in which you stayed
Any receipts for any cost of medical care, treatment and any other financial loss you have incurred
The contact details of the person your illness was reported to whilst on holiday or upon your return to the UK
If you have required time off work due to suffering symptoms of legionnaires disease, it is important to also document this and make your solicitor aware.
No Win No Fee Legionnaires' Disease Claim Experts
Holding over 30 years' combined experience, the team at Holiday Claims Bureau have successfully helped British holidaymakers to pursue successful claims for legionnaires disease.
All the claims we continue to handle are on a No Win No Fee basis, entitling you to make a successful claim without the worry of having to pay for any legal costs.
Find out how much compensation your Legionnaires claim is worth
To accurately discover the amount of compensation you could be entitled to, contact us today to find out how we will help you to make a successful claim and receive the maximum compensation your rightfully deserve.
Call us today on 0161 813 2131 or start your claim online and a dedicated legionnaire claims solicitor will be in touch with you as soon as possible.
How it works
After filling in our simple online form the rest is easy... One of our advisors will be in touch to take any extra information needed We will assess your claims legitimacy and once approved we will begin the claim Once an agreement has been made a cash sum will be awarded to you