Egypt holiday illness claims
If illness or injury means your Egypt package holiday has been memorable for all the wrong reasons, Holiday Claims Bureau could help you put things right.
Our expert solicitors have successfully settled compensation claims worth thousands for British package holidaymakers struck by illness in Egypt. All on a no win no fee basis.
The Package Travel and Linked Travel Arrangements Regulations 2018 include legislation that states the Tour Operator is liable for all the services that form part of the package.  If you suffer illness or injury as a result of negligence on the part of the organiser, then you are entitled to seek compensation for your pain, suffering and any other losses.
Find out if you are eligible to make a claim by calling 0161 813 2131.
Latest news and outbreaks
Holiday Claims Bureau are regularly contacted by British holidaymakers who report suffering from symptoms such as sickness, diarrhoea and stomach cramps whilst on holiday in Egypt.
Some of the most commonly diagnosed gastrointestinal illnesses arising on holidays in Egypt include salmonella, E.coli and crytosporidium. In our experience, outbreaks of this nature are often the result of breakdowns in food or pool hygiene standards within package holiday hotels.
We have recently been handling numerous claims arising from holiday sickness outbreaks in Egypt, with large groups of holidaymakers being taken ill with very unpleasant gastric illness symptoms having consumed food provided as part of their all-inclusive holiday package, including the following resorts:
Jaz Aquaviva, Hurghada
Tia Heights Makadi Bay, Hurghada
Steigenberger Aqua Magic Hurghada
Jaz Aquamarine Hurghada
Holiday accidents in Egypt
Our solicitors also help holidaymakers who have been injured in all kinds of accidents while on holiday in Egypt.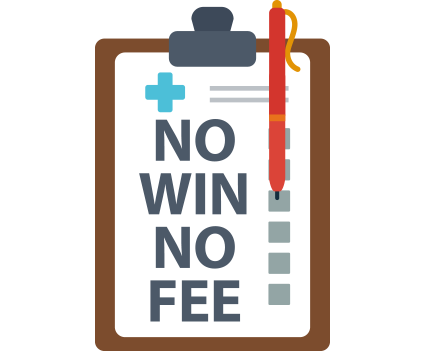 Start your holiday claim now. It's easy
Tell us about your claim
We will evaluate it
Proceed on a No Win No Fee basis
Secure yourself the MAXIMUM compensation
Start Your Claim
Egypt holiday claims advice
As long as your ruined Egyptian holiday was booked as a package and was within the last 3 years, you could be entitled to compensation.
In order to support your claim, it is vital that you provide as much evidence as possible to demonstrate that your illness was the result of negligence on behalf of your package holiday hotel. Supporting evidence includes:
Medical notes relating to your holiday illness such as hospital admissions
Receipts for expenses incurred as a result of your illness – this can include costs for medicines, transport and lost wages
Photographs or videos of hygiene failings at the hotel
The contact names and details of other holidaymakers who have been affected by illness at the hotel
As with any case, the more evidence that your are able to provide, the greater your chances of creating a successful case are.
Start your claim for sickness in Egypt today
At Holiday Claims Bureau, we aim to make the claims process as simple and hassle free as possible.
A dedicated solicitor will handle every aspect of your claim for holiday sickness in Egypt allowing you time to recover and get on with what matters to you.
Get closer to the compensation you deserve by calling our experts direct on 0161 813 2131.
Or, if you'd rather we call you, complete our 60 second form and an Egypt sickness specialist will be in touch as soon as possible.
How it works
After filling in our simple online form the rest is easy... One of our advisors will be in touch to take any extra information needed We will assess your claims legitimacy and once approved we will begin the claim Once an agreement has been made a cash sum will be awarded to you