Dominican Republic holiday illness claims
If illness ruined your Dominican Republic package holiday, help is just a phone call away with Holiday Claims Bureau.
Our expert team regularly help British package holidaymakers struck by illness in the Dominican Republic through no fault of their own, claim the compensation they deserve.
To find out if you are eligible to make a no win no fee claim, call 0161 813 2131.
Famed for its diverse ecology and loved by sun-seekers for its beaches, in 2018 the Dominican Republic welcomed over 6 million tourists from all over the world.  It's an increasingly popular destination for British package holidays; tour operators should work with their partner hotels to make sure that proper hygiene systems are in place so that visitors are not put at risk of illness or injury.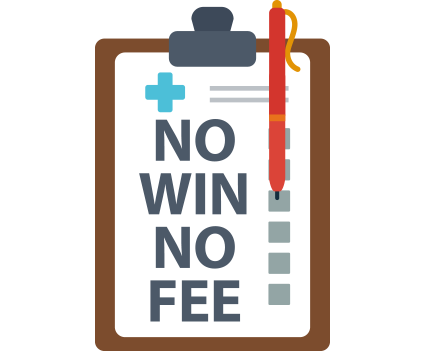 Start your holiday claim now. It's easy
Tell us about your claim
We will evaluate it
Proceed on a No Win No Fee basis
Secure yourself the MAXIMUM compensation
Start Your Claim
Common causes of holiday illness in the Dominican Republic
In our experience, outbreaks of illness in all inclusive Dominican Republic hotels are often the result of breakdowns in hotel hygiene standards. Food or water can easily become contaminated with pathogens such as campylobacter, salmonella and cryptosporidium if standards are not adequately maintained.
Holiday Claims Bureau recently secured compensation for a British couple who were left confined to their room after contracting food poisoning at the Sirenis Punta Cana Resort Casino and Aquagames in the Dominican Republic.
Dominican Republic sickness advice
If you have suffered illness symptoms such as sickness and diarrhoea on a Dominican Republic package holiday, it is important that you seek medical advice as soon as possible. Even if you feel that you are recovering, a GP appointment could help to diagnose your condition and suggest possible treatment options.
In order to support your claim for compensation you should also:
Report your illness to your tour operator and keep a copy of the sickness report
Document any hygiene concerns at the hotel with photographs or video
Exchange contact details with other holidaymakers
Keep all medical notes and receipts for any out of pocket expenses as these can be included as a financial loss in your claim
Latest outbreaks and news
Man dies after drink at Hard Rock Hotel amid spate of tourist deaths in Dominican Republic
Claim with confidence with Holiday Claims Bureau
Holiday Claims Bureau have a specialist team of respected Dominican Republic holiday illness claims solicitors.
We work tirelessly to achieve the best possible result for every case and our No Win No Fee agreement means that you can make a claim with confidence.
Speak to a specialist Dominican Republic claims solicitor by calling 0161 813 2131. 
Alternatively, you can request a call back by completing our quick online contact form. 
How it works
After filling in our simple online form the rest is easy... One of our advisors will be in touch to take any extra information needed We will assess your claims legitimacy and once approved we will begin the claim Once an agreement has been made a cash sum will be awarded to you