Red Sea Holiday Compensation Claims
If you have suffered illness or injury due to health and safety failings on a Red Sea Holidays package resort, we can help you to claim the compensation you deserve.
Your legal rights
Under the Package Travel Regulations Act 2018, a package holiday is defined as a pre-arranged combination of at least two of the following:
Transport
Accommodation
Other services accounting for a significant proportion of the package.
The Regulations state that you have the right to:
Receive the holiday at the agreed price
Receive the holiday as described in the promotional materials
Be provided with accommodation and catering that is safe and sanitary
Where this hasn't happened and as a result you become ill or are injured during a Red Sea Holidays package break, you may well have grounds to claim compensation.
Why choose Holiday Claims Bureau to handle your case?
We will handle your claim on a No Win No fee basis
Our specialist solicitors have year of experience in handling travel claims

Unrivalled success rate
Supporting a claim for compensation
Our infographic provides you with an insight into the different types of information and evidence that strengthen your case: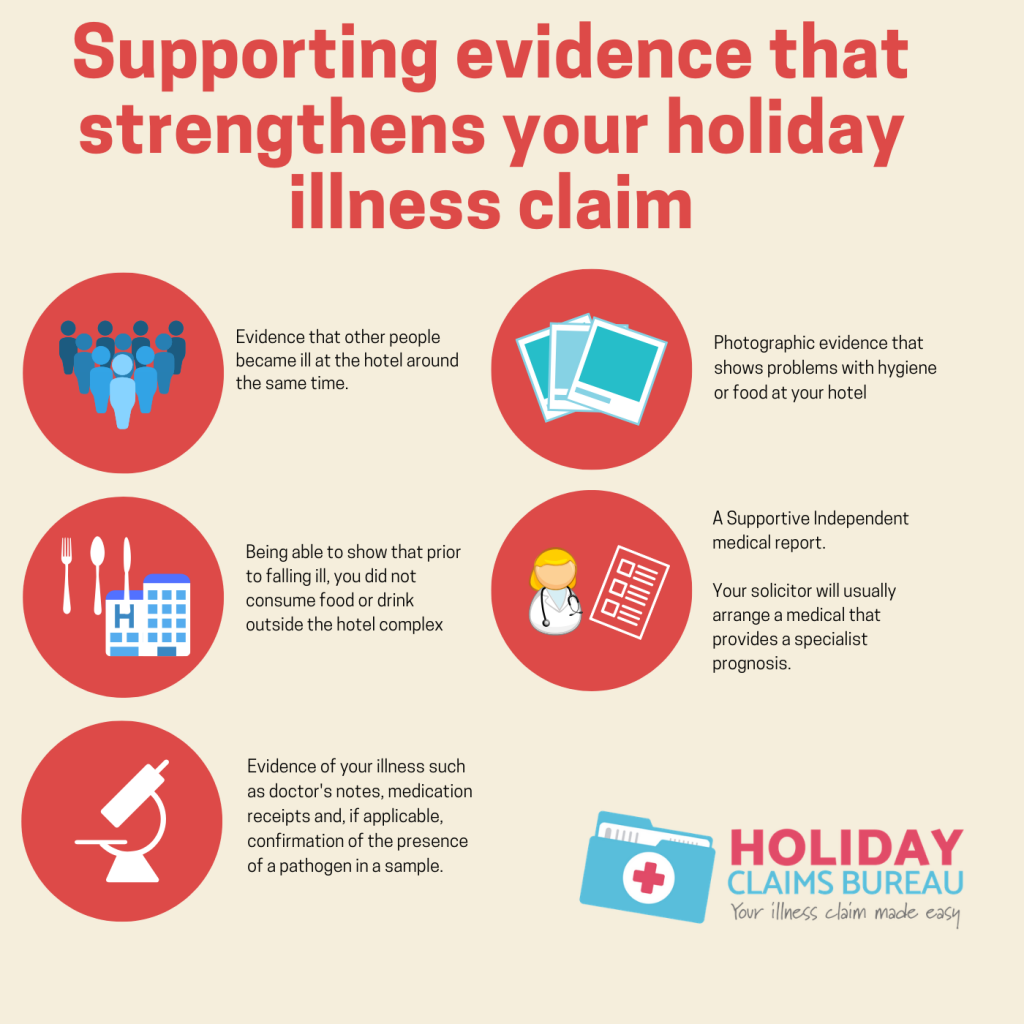 'General Damages' and 'Special Damages'
In a successful holiday illness claim against Red Sea Holidays, there are two elements to the damages you receive, 'General Damages', which is the compensation you could be entitled to for the pain and suffering the illness has caused you and 'Special damages', the compensation you could be entitled to for any financial losses you have suffered (for example, medical care, transportation costs, reduction in the value of the holiday).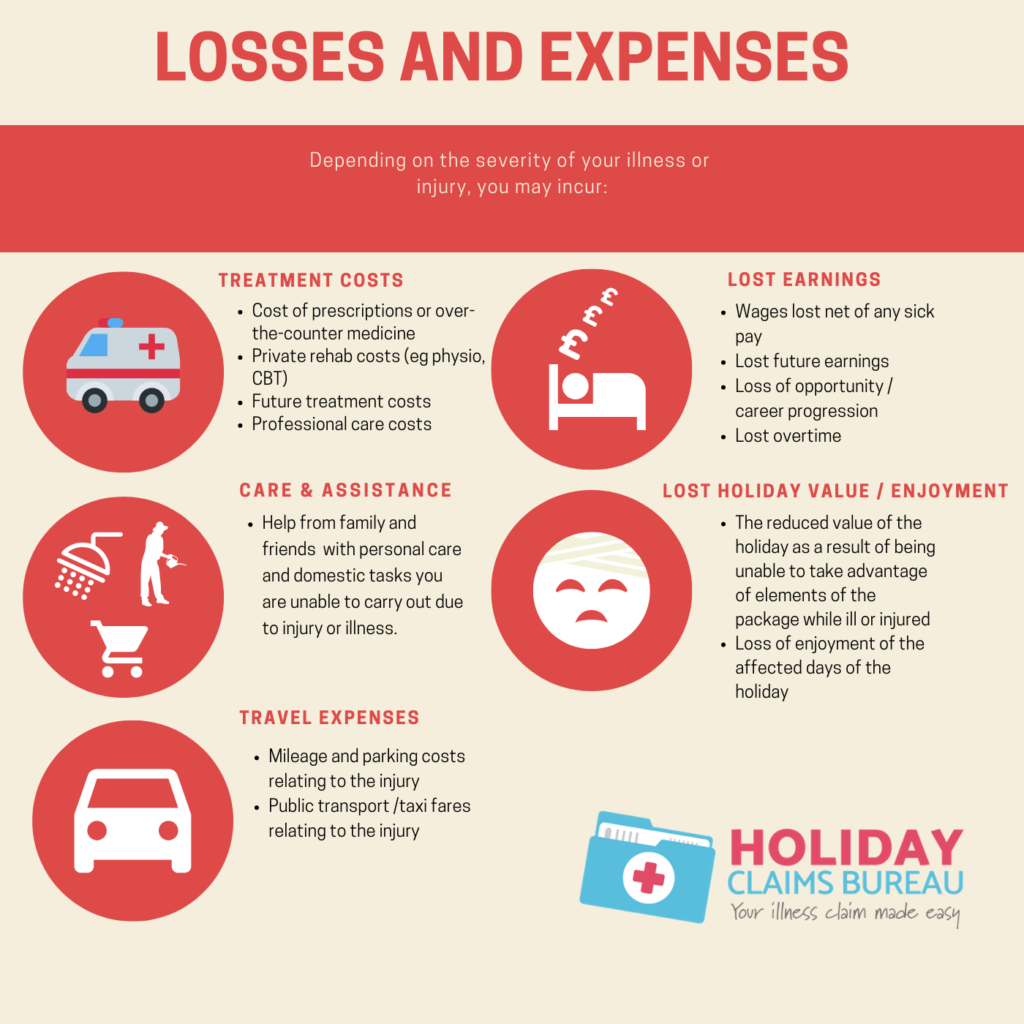 Discover how much compensation you could be entitled to
For more information and to discover how much your claim may be worth, complete our enquiry form online or contact us directly today by calling 0161 813 2131