Cyclospora Holiday Illness Claims
At Holiday Claims Bureau, our team of Cyclospora Holiday Illness Claims experts continue to help several British holidaymakers every year to win successful claims for cyclospora compensation.
The parasitic pathogen has been especially prevalent in Mexico in recent years, with outbreaks occuring in Cancun and Riviera Maya every year between 2015 and 2019.
Widespread outbreaks of Cyclospora
Cyclospora is a small parasite; cyclosporiasis is a condition usually contracted through the consumption of fruit and vegetables contaminated by human faeces.  Outbreaks can and do occur in areas where there are issues with the treatment of fruit and vegetables.
Symptoms caused by Cyclospora
It usually takes a few days for symptoms to appear after ingesting the cyclospora parasite.  The most common symptoms include diarrhoea, nausea, stomach cramps, loss of appetite and fatigue.
If you think you have cyclospora, it's important that you seek medical attention.  The Doctor should be able to help establish whether you have ingested the parasite and prescribe the correct medication.  The NHS have a page providing advice on Cyclospora.
What steps should hotels take to prevent and control Cyclospora?
Monitor and test goods brought into the hotel for human consumption, especially fruit and vegetables
Thoroughly wash all fruit and vegetables before and after preparation
Thoroughly clean surfaces and utensils between preparation of different dishes
Refrigerate stored fruit and vegetables as soon as possible, and store away from raw meat and seafood
Keep guests informed of any outbreaks and inform them of steps to take if an outbreak happens
If you have been affected by an outbreak of Cyclospora in a package holiday hotel and the Tour Operator has failed in its duty to deliver the package you were sold, our team of highly qualified, experienced cyclospora illness experts can help you to claim the maximum compensation you deserve.
To find out how much your claim is worth, start your claim online or call us directly today on 0161 813 2131.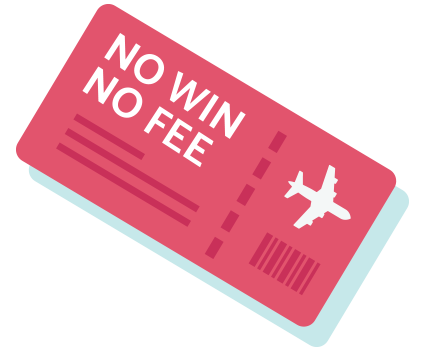 Start your holiday claim now. It's easy
Tell us about your claim
We will evaluate it
Proceed on a No Win No Fee basis
Secure yourself the MAXIMUM compensation
Start Your Claim
Expertise on your side
At the Holiday Claims Bureau, our team of expert cyclospora holiday illness claims solicitors have successfully handled thousands of pounds worth of compensation for groups of people affected by cyclospora in package holiday hotels.
We have the expertise and experience to win your case and are here to help you claim the maximum compensation you are legally entitled to as quickly as possible.
Claim with peace of mind
All the claims we handle are on a No Win, No Fee basis, entitling you to instruct one of our knowledgeable and experienced cyclospora claims solicitors to handle your case, at no cost to you.
Make a successful Cyclospora Holiday Illness Claim Today
Contact us today to find out how much your claim is worth. Call 0161 813 2131 or start your claim now and we will be in touch with you shortly to evaluate your claim.
How it works
After filling in our simple online form the rest is easy... One of our advisors will be in touch to take any extra information needed We will assess your claims legitimacy and once approved we will begin the claim Once an agreement has been made a cash sum will be awarded to you