Food Poisoning Compensation Claims
If you have been unfortunate enough to have suffered symptoms of food poisoning on holiday or while eating out, our expert team of solicitors can help you to make a successful claim for compensation.
We have represented thousands of clients making Claims arising from food poisoning all over the world.  Holiday Claims Bureau keep their finger on the pulse of the latest developments in resorts worldwide, as well as here in the UK.  If the Tour Operator has failed in its duty of care to provide you with food that is fit to eat and that consequently you are taken ill, then we believe you should be fairly compensated for your pain, suffering and resulting expenses.
To find out how much your food poisoning claim is worth, contact us today on 0161 813 2131 to find out how much compensation you may be entitled to. Alternatively, start your claim online and we will be in touch with you shortly to evaluate your claim.
Could you be entitled to compensation?
Hotels and dining establishments have hygiene standards that should be met so that customers are not put at risk of food poisoning.  When food is not stored, prepared or served properly, distressing and sometimes serious illness can occur.
If you have suffered food poisoning from food you've eaten on an all-inclusive holiday abroad, then you could be entitled to claim in the UK under the Package Travel Regulations.
If you have suffered food poisoning in the UK after eating at a restaurant or other food outlet, or after eating food purchased from a shop, our legal experts could help you make a No Win No Fee compensation claim.
With the experience of our team in your corner, you can have peace of mind that if you choose to make a claim with us, we will offer you expert legal representation and support in seeking the maximum compensation you are entitled to, as efficiently as possible.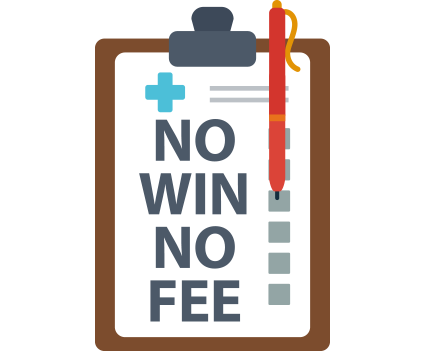 Start your holiday claim now. It's easy
Tell us about your claim
We will evaluate it
Proceed on a No Win No Fee basis
Secure yourself the MAXIMUM compensation
Start Your Claim
Evidence
As with any claim, your solicitor will require you to provide them with any evidence you have relating to your claim. Therefore, it is important at the beginning of your claim that you get this together.
Types of evidence you can provide to help strengthen your case include:
Any photographic evidence which shows how your illness was caused. For example, dirty cutlery, undercooked food or any other poor food and hygiene failings you believe were the cause of the food poisoning you have suffered
The contact name and details of any other holidaymakers who suffered food poisoning during their stay at the same resort
The contact details of the medical establishment you attended whilst on holiday or upon your return to the UK
Any documented evidence to support when, where and who the illness was reported to
Any receipts of any cost of medical care, treatment or any other reasonable expenses you have incurred.
Find out how much your food poisoning claim is worth today
All the claims that we handle are on a No Win No Fee basis, give you peace of mind you will have one of the best solicitors representing your case without having to worry about any hefty legal costs.
For more information and to speak directly to one of our experienced food poisoning compensation solicitors, call us today on 0161 813 2131 or complete our quick and easy to use start your claim form online and we will be in touch as soon possible.
How it works
After filling in our simple online form the rest is easy... One of our advisors will be in touch to take any extra information needed We will assess your claims legitimacy and once approved we will begin the claim Once an agreement has been made a cash sum will be awarded to you