Spain Holiday Compensation Claims
Crowned as the UK's favourite holiday destination and host to millions of British visitors every year, we travel to Spain to enjoy its weather, vibrant culture, endless golden beaches and nightlife.
Spain is home to countless package holiday resorts, many of which claim to uphold and maintain the highest standards of food and hygiene practices. However, every year some fall foul of outbreaks of illness caused by food and hygiene failings.
If you have had your hard-earned package holiday to Spain ruined due to a holiday illness, our team of expert holiday illness compensation claim solicitors will help you to make a successful claim for compensation.
Speak directly to an expert holiday illness claims solicitor today to find out how much your claim is worth by calling 0161 813 2131 or start your claim online and we will be in contact with you shortly to evaluate your claim.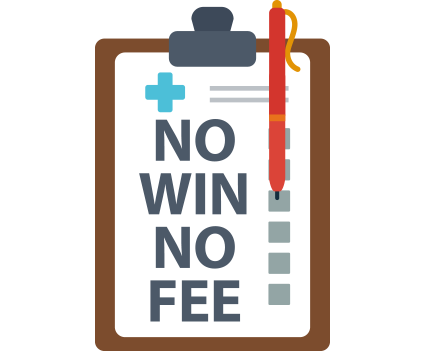 Start your holiday claim now. It's easy
Tell us about your claim
We will evaluate it
Proceed on a No Win No Fee basis
Secure yourself the MAXIMUM compensation
Start Your Claim
Holiday Illness Compensation Claims Spain
At the Holiday Claims Bureau, our team of holiday illness compensation claims solicitors continue to help hundreds of British holidaymakers every year to receive the maximum compensation for ruined holidays in Spain.
We have handled cases for clients stricken by holiday illnesses in Spain including campylobacter, E.Coli, cryptosporidium, food poisoning, salmonella and Shigella.
Know your rights
If you have suffered a holiday illness in Spain, the Package Travel Regulations 2018 allow British holidaymakers in the UK to claim compensation for any illness or injury that was caused by hygiene or health and safety failings in a package holiday hotel.
Providing your holiday to Spain was booked as a part of a package, directly with a tour operator and within the last 3 years, you could be entitled to pursue a successful claim for compensation.
No Win, No Fee Spain Holiday Illness Compensation Claims
We proudly continue to handle all the claims we are instructed to handle on a No Win, No fee basis. This entitles you to pursue a Spain holiday illness compensation claim with the best legal representation on your side, at no cost to you.
Supporting your Spain Holiday Illness Claim
At the Holiday Claims Bureau, our aim is to help you win the maximum compensation you are legally entitled to, as quickly as possible.
As with all claims for compensation, being able to prove your illness was caused due to the poor food and hygiene failings in the hotel forms as being one of the most important factors throughout the claims process. To help support your claim, it is important from the outset that you provide your solicitor with as much evidence as possible.
Latest holiday illness Spain news:
Reviewers claim scores of visitors hit by gastric illness at Marconfort Beach Club
Brits allege food poisoning as diners blast "worst ever" food at Benidorm's Magic Tropical Splash
Returning guests describe "Cockroaches and campylobacter" ordeal at Hotel Best Triton
Here are a few examples of the information you will need to provide your solicitor with to help evidence your claim:
The contact name and details of any other holidaymakers you exchanged details with in resort who were also affected by holiday illness in the same resort
The contact name and details of the medical establishment you attended whilst on holiday, or upon your return to the UK
Any photographic evidence of the poor food and hygiene failings in the hotel
Any receipts for any medical care or treatment you have required
Any receipts of any financial loss you have suffered because of your illness
The contact name and details of the tour representative or operator you have reported the illness to
Receive a compensation evaluation today
To find out how much compensation you could be entitled to, start your claim today or contact us directly to speak directly to one of our expert holiday illness solicitors on 0161 813 2131
How it works
After filling in our simple online form the rest is easy... One of our advisors will be in touch to take any extra information needed We will assess your claims legitimacy and once approved we will begin the claim Once an agreement has been made a cash sum will be awarded to you