Holiday Claims Bureau handle compensation claims on behalf Virgin Holidays package holiday customers who have suffered illness or injury through no fault of their own.
No Win No Fee Virgin Holiday Claims
At Holiday Claims Bureau, we handle claims on a No Win No Fee basis, allowing you to receive the highest standard of legal representation without having to worry about paying an outlay for legal fees.
We have successfully acted for clients who have already made complaints directly to Virgin Holidays that have not been satisfactorily addressed.
Supporting a claim for compensation against Virgin Holidays
When you get in touch with our specialists, we'll discuss the evidence and documents you should look to gather, where available, in support of your claim.
Our helpful infographics outline the different types of information you should look to provide your solicitor with: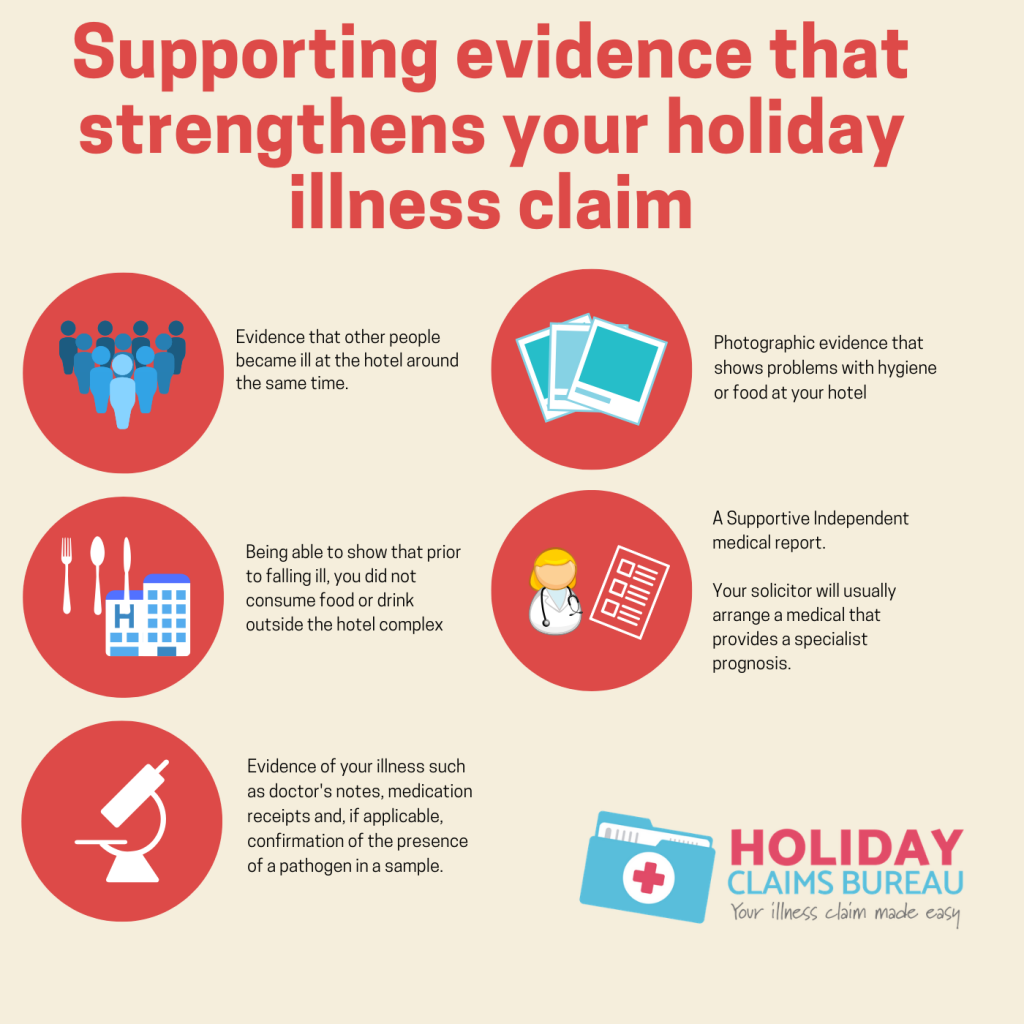 Why you should instruct a solicitor at Holiday Claims Bureau to handle your Virgin Holidays claim
We have the expertise and experience to secure the maximum compensation you deserve

Unrivalled success rate

Highly recommended

We will recover the compensation you are entitled to as quickly as possible

Will represent you on a No Win No Fee basis
'General Damages' and 'Special Damages'
We will help you to claim two different elements of compensation. 'General damages' are awarded in compensation for the pain and suffering the illness has caused you. 'Special damages' comprise compensation for any financial loss you have suffered or expenses incurred (for example medical treatment, travel costs, any excursions you have had to cancel and not been refunded for)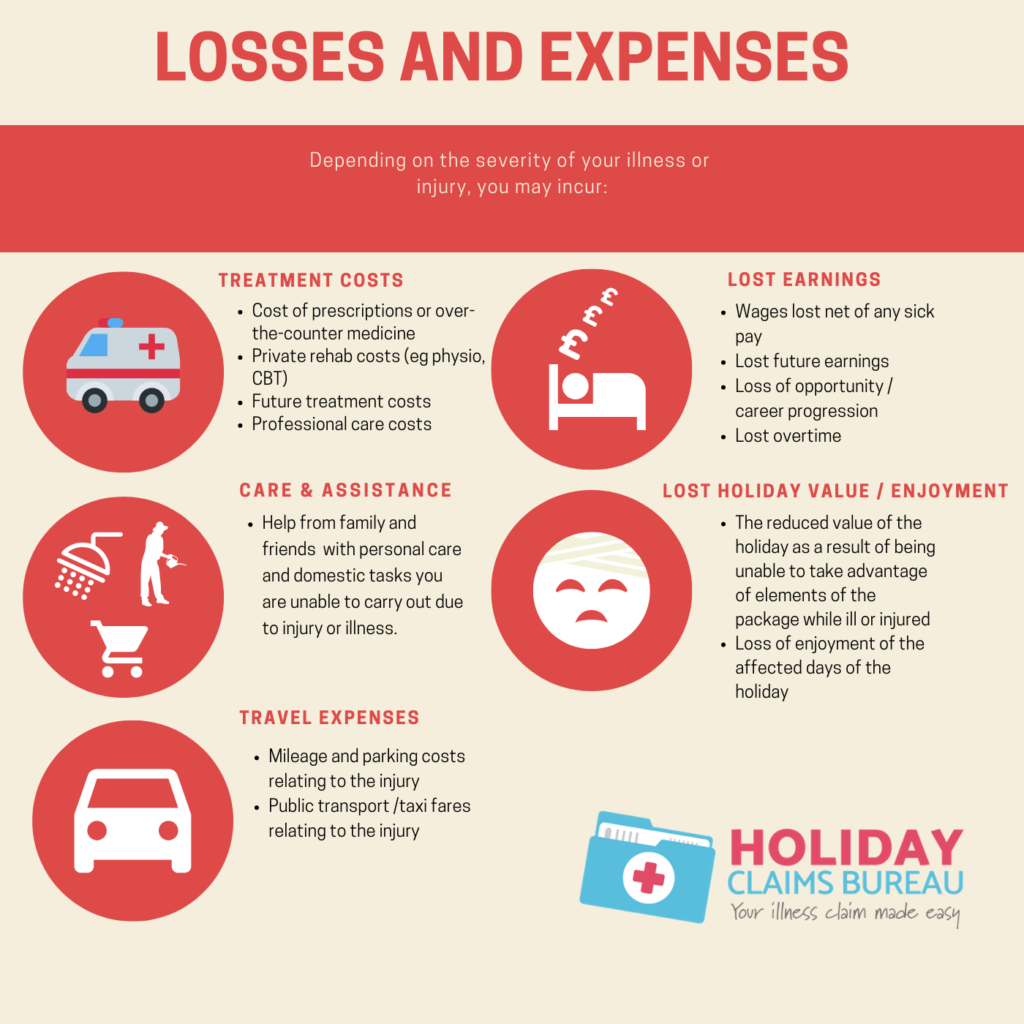 Discover how much compensation we will help you to claim
For more information or if you would like to start a claim today, complete the claim form online or call us today on 0161 813 2131 to speak directly to one of our Virgin Holidays compensation claims experts.