Giardiasis Holiday Compensation Claim
Have you diagnosed with Giardiasis poisoning after staying at an all-inclusive package holiday hotel?
Speak to our fully qualified team of expert Giardiasis holiday claim solicitors to find out how much compensation you may be entitled to claim.
Call us today on 0161 813 2131 or complete the start your claim form online and we will be in touch with you as soon as possible.
What is Giardiasis?
Giardia is a microscopic parasite that can be passed on via contaminated water, food and contact between infected people.  The parasite is protected by a protective outer shell which means it can survive for long periods and have some resistance to chlorine.  Transmission via infected water is most common.
What are the symptoms?
The most common symptoms are diarrhoea, bloating, stomach pain and sometimes weight loss.
How is Giardiasis treated?
The infection can be treated with antibiotics.  The symptoms usually subside after around a week, though sometimes they can last longer.
What steps should hotels take to prevent and control outbreaks?
Practice good hygiene and have proper hand washing facilities for staff and guests
Ensure pools and water supplies are correctly treated, and take appropriate steps when possible faecal infection takes place
Ensure food is washed in safe, uncontaminated water
Take steps to prevent cross-contamination and disinfect surfaces
Inform guests of any outbreak
Latest Giardiasis news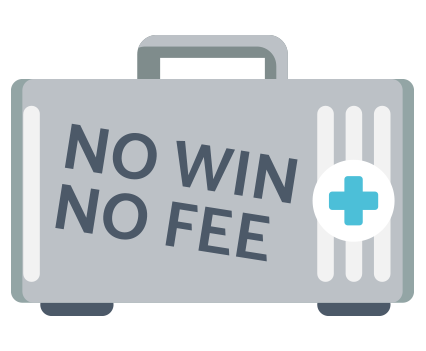 Start your holiday claim now. It's easy
Tell us about your claim
We will evaluate it
Proceed on a No Win No Fee basis
Secure yourself the MAXIMUM compensation
Start Your Claim
With over 30 years' experience in the travel law sector we can help you to make a successful claim for the suffering caused by Giardiasis as well as recovering the cost of any reasonable out-of-pocket expenses you have incurred.
With the expertise and experience of the Holiday Claims Bureau on your side, you can make a claim with confidence whilst we take care of the rest.
All the claims we handle fare on a No Win No Fee basis, giving you peace of mind that you will not have to pay any hefty legal costs to receive the highest legal representation to help win your case.
Evidence to assist your Giardiasis Holiday Illness Claim
Here is a list of supportive evidence you should gather, where available:
The contact name and details of any other people who were ill or affected by Giardiasis whilst in resort
The contact name of the medical establishment you have attended whilst on holiday abroad or upon your return to the UK
Any email or documented evidence you have detailing the date and time the illness was reported, including the contact details of the tour representative or hotel management you reported your illness to
Any receipts for any medical care, treatment and any other financial loss you have suffered
Giardiasis Compensation Amounts
Damages awarded in Giardiasis claims typically vary between £700 and £40,000.  The level of compensation you are entitled to claim is dependent upon your individual circumstances.
Call us today on 0161 813 2131 or start your claim online and we will be in touch with you to evaluate your claim.
How it works
After filling in our simple online form the rest is easy... One of our advisors will be in touch to take any extra information needed We will assess your claims legitimacy and once approved we will begin the claim Once an agreement has been made a cash sum will be awarded to you