Majorca Holiday Illness Compensation Claims
Every year, thousands of British holidaymakers flock to Majorca for its crystal blue seas, golden coastline and a mixture of relaxation and vibrant nightlife.
Unfortunately for many, Majorca is also a hotspot for repeat outbreaks of illness in package holiday hotels where standards of poor food and hygiene failings have left many Brits returning home with symptoms of illness and left out of pocket.
If you have had your hard-earned holiday to Majorca ruined due to holiday illness, discover how much compensation you could be entitled to today.
Call 0161 813 2131 to speak directly to one of our expert holiday illness solicitors. Or, start your claim online and we will be in touch with you as soon as possible to discuss and evaluate your claim.
Latest Majorca news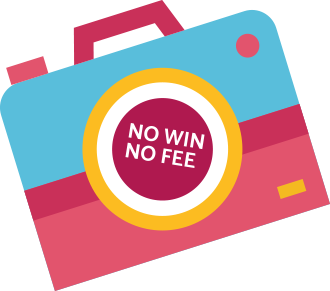 Start your holiday claim now. It's easy
Tell us about your claim
We will evaluate it
Proceed on a No Win No Fee basis
Secure yourself the MAXIMUM compensation
Start Your Claim
Make a successful Majorca Holiday Illness Claim with the Holiday Claims Bureau
At Holiday Claims Bureau, our team of highly-qualified, experienced holiday illness solicitors have help hundreds of British holidaymakers who have had their package break ruined due to poor food and hygiene standards in Majorca hotels.
We have the expertise and experience to help you claim the maximum compensation you deserve and will handle your claim on a No Win, No Fee basis.
No Win, No Fee Majorca Holiday Illness Claims
No Win, No Fee entitles you to instruct our experienced team of holiday illness solicitors to handle your case without having to pay any hefty legal costs. If you claim is successful, your solicitor will be paid a maximum of 25% of the compensation settlement for their legal costs and you will be awarded the maximum compensation you are owed.
At the Holiday Claims Bureau, we only handle claims we feel have a good chance of being successful and our aim is to ensure we receive the maximum compensation for every client, as quickly as possible.
If your claim is unsuccessful, you will still not have to pay a single penny.*
*subject to the conduct terms in the agreement
Find out how much compensation you could be entitled to. Start your Claim today!
If you have been unfortunate enough to have been taken ill whilst on holiday in Majorca or suffered symptoms of holiday illness upon your return to the UK, receive expert legal advice and help to claim from an experienced holiday illness solicitor today.
Start your claim online or call us directly on 0161 813 2131 to find out how much your claim is worth.
How it works
After filling in our simple online form the rest is easy... One of our advisors will be in touch to take any extra information needed We will assess your claims legitimacy and once approved we will begin the claim Once an agreement has been made a cash sum will be awarded to you