Salmonella Holiday Claims
Salmonella can cause long term health problems and is among the most common types of food poisoning British holidaymakers suffer from because of poor food and hygiene failings in package holiday resorts abroad.
If you have suffered symptoms of salmonella whilst on a package holiday abroad, or upon your return to the UK, speak directly to a No Win No Fee Salmonella Holiday Claim solicitor today to receive expert legal advice and to find out how much compensation we can help you to claim.
Call 0161 813 2131 or alternatively, complete our quick and easy to use start your claim form and we will be in touch as soon as possible to evaluate your claim.
What is Salmonella?
Salmonella is a bacteria which infects the intestinal tract, and can be spread by eating raw or undercooked meat, poultry or eggs.  Complications can occur if the infection spreads beyond the intestinal tract.  It is usually passed on via contaminated food or utensils
What are the symptoms?
The illness normally manifests itself with sickness, diarrhoea and gastric pain. It can also cause fever, shivering and headaches. Most infections resolve relatively quickly, but complications can occur if it spreads from the intestine.  Young children and the elderly are especially vulnerable to a more serious prognosis.
What steps should hotels take to prevent and control Salmonella?
Ensure food temperatures are monitored and that meats / poultry are thoroughly cooked
Monitor goods entering the hotel
Safely store foodstuffs
Ensure that the use of utensils does not promote cross-contamination
Inform guests of any outbreak
Proper hygiene and cleaning systems
Where there has been a failure in this regard, our travel law experts have decades of experience in fighting for the best possible outcomes in claims for clients whose holiday has been ruined and health endangered by Salmonella food poisoning on holiday.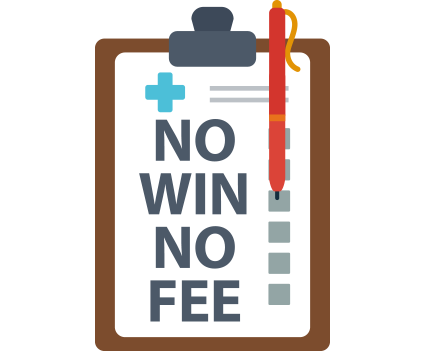 Start your holiday claim now. It's easy
Tell us about your claim
We will evaluate it
Proceed on a No Win No Fee basis
Secure yourself the MAXIMUM compensation
Start Your Claim
Know your rights
In the UK the Package Travel Regulations 2018 entitles British holidaymakers to pursue claims for compensation for any illness or injury suffered due to the negligence of the tour operator or package holiday resort.
If you have contracted salmonella food poisoning whilst on holiday in the past three years, providing the holiday was booked as a package and directly with a tour operator, you may be entitled to make a claim for salmonella food poisoning compensation.
How you can help to support your Salmonella Food Poisoning claim
Here is a list of information you should provide your solicitor with to help support your claim:
Any details you exchanged with any other holidaymakers in resort who were affected by salmonella food poisoning or any other type of holiday illness
Any photographic evidence of the poor food and hygiene failings in the hotel
The contact name and details of the person or tour operator you reported your illness to
The contact details of the medical establishment you have attended whilst on holiday or here in the UK
Any receipts for any cost of medical care or treatment you have required
Any receipts you have collected for any other financial loss or reasonable expenses you have incurred due to your illness
Expertise on your side
From the beginning of your claim, to you receiving the compensation we will win for you, our solicitors are here to help guide you through the claims process and make the process of making a salmonella food poisoning claim as hassle-free as possible.
Our team of salmonella food poisoning solicitors continue to help hundreds of British holidaymakers like you to receive thousands of pounds worth of compensation every year.
All the claims we handle are on a No Win, No Fee basis, allowing you to make a successful claim for salmonella food poisoning with our experienced team on your side.
Make a claim with confidence
Start your claim today with our trusted salmonella food poisoning claim solicitors and receive the maximum compensation you deserve as quickly as possible.
Call 0161 813 2131 or if you would like us to call you back, start your claim online and we will be in touch with you shortly to discuss your claim.
How it works
After filling in our simple online form the rest is easy... One of our advisors will be in touch to take any extra information needed We will assess your claims legitimacy and once approved we will begin the claim Once an agreement has been made a cash sum will be awarded to you