Swimming pool accident claims
Spending time enjoying the pool is one of the most anticipated activities on an overseas holiday, especially for families.  When a swimming pool accident occurs, holiday plans can be thrown into chaos and injuries can disrupt work or school on returning home.
At busy package holiday resorts, the pools and waterslides are a major focus of daily activities which should make safety and accident prevention a priority for staff.  Swimming pool accidents can typically arise from:
Poor cleaning or dangerous debris left in pool
Design faults such as unseen ledges that swimmers 'push off' from
Defective drains or filters
Jagged or broken tiles
Slippery or slimy surfaces around the pool
Defective steps or handrails
Wrong concentrations of chemicals administered, causing burns or poisoning
Pools that are too shallow beneath a diving board or slide
Under the Package Holiday Regulations, your tour operator has a responsibility to ensure that the swimming pool and surrounding area at your hotel is properly maintained and safe with life-saving equipment provided.  If you or a member of your travelling party has been injured because of a defective swimming pool, then Holiday Claims Bureau could help you make a claim for damages.
How we can help
Every year, Holiday Claims Bureau support dozens of British holidaymakers in recovering damages when they are inured in a swimming pool accident through no fault of their own.  We offer an accomplished legal service, from formally submitting the claim and preparing evidence to negotiating settlement and recovering other losses arising from injury.  If it becomes necessary to fight your claim, our specialist solicitors have successfully litigated in swimming pool accident claims over many years.  Our clients have been compensated for injuries ranging from cuts and abrasions to serious fractures and head injuries.
However severe the injury, if you or a loved one is involved in a swimming pool accident you should:
Seek medical attention, even if you don't think the injury is serious
Make sure that the accident is formally reported to your Tour Operator and Tour Rep – not just verbally to hotel or water park staff.  Make your version of events absolutely clear.
Tell the attendant straight away, so that if necessary the pool can be closed so no-one else is hurt.
Take the details of anyone else involved or witnessing the accident
If there is something visibly wrong with the swimming pool, take a photo.  If a defect is not accessible, ask staff to take a photo.
Keep a record of any medical expenses, including any receipts.
Seek independent legal advice.  Be wary of accepting any offers (eg vouchers, upgrades) from the hotel or Tour Operator.
Call us today on 0161 813 2131 for FREE advice and to see how our expert team could help you pursue a holiday accident Claim on a No Win, No Fee Basis.  Alternatively, use our online form.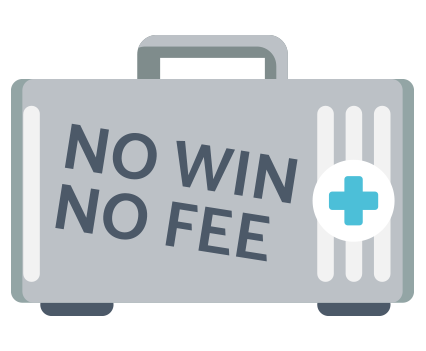 Start your holiday claim now. It's easy
Tell us about your claim
We will evaluate it
Proceed on a No Win No Fee basis
Secure yourself the MAXIMUM compensation
Start Your Claim
Our tips to help you claim
Here are a few examples of the different types of evidence your solicitor may require you to provide:
Medical evidence, for example the contact details and address of the medical establishment you have attended
Any receipts of any medical care or treatment you have received
The contact details of anyone who saw the accident take place who could act as a witness
Any photographic evidence of the accident scene, or what caused the accident to happen
Any email or documented evidence you can provide to show the accident was reported whilst in resort, or upon your return to the UK
The contact name and details of the tour operator, tour representative and/or members of staff you reported the incident to whilst on holiday, or upon your return to the UK
Any receipts for any other financial loss or reasonable expenses you have incurred because of the injuries
The more information surrounding the circumstances of your claim you can provide, the higher the chance of your claim being successful.
Make a No Win No Fee Swimming Pool Accident Claim today
Our specialist team of holiday accident specialists handle thousands of pounds worth of compensation for  accident claim victims every year.
Operating on a No Win No Fee basis, you can also have peace of mind and make a claim with the confidence of having the best legal representation on your side without the worry of having to pay for any hefty legal costs.
To find out how much your claim is worth, contact us today on 0161 813 2131 or start your claim online and we will be in touch with you shortly to evaluate your claim.
How it works
After filling in our simple online form the rest is easy... One of our advisors will be in touch to take any extra information needed We will assess your claims legitimacy and once approved we will begin the claim Once an agreement has been made a cash sum will be awarded to you