Cryptosporidium Holiday Illness Claims
If you have contracted Cryptosporidium whilst on holiday abroad, talk to one of our highly reputable, experienced Cryptosporidium holiday illness claims solicitors today to find out how much compensation you could be entitled to.
To receive a free consultation and evaluation, call 0161 813 2131 or complete our quick and easy to use start your claim form and we'll be in touch with you as soon as possible.
What is Cryptosporidium?
Cryptosporidium is a parasite which, if ingested, can cause a condition called cryptosporidiosis.
The main symptom is watery diarrhoea, often accompanied by nausea or vomiting, fever, dehydration and sometimes weight loss. Anyone can be infected, but it is most common in children aged 1 to 5.  Healthy people will normally recover within three weeks without treatment but those with weaker immune systems can develop more serious complications.
How is it Cryptosporidium transmitted?
Human infection occurs when parasite 'oocysts' are ingested by mouth.  This form of the parasite can survive for long periods in water and the general environment.
The source of the infection can be from other people, from animals and their faeces, from untreated drinking water which has been contaminated by sewage, and from swimming in contaminated water.
How is Cryptosporidium treated?
There is no specific treatment for cryptosporidiosis.  Those suffering should seek medical attention, especially babies and the elderly and if you have the condition, you should try to stay hydrated by taking regular small sips of fluids, including oral rehydration preparations.
How should holiday hotels prevent and manage cryptosporidium outbreaks?
Ensure water supplies and swimming pools are properly treated
Staff interacting with guests and preparing food should wash their hands regularly. Towels should not be shared.
Wash and peel fruit thoroughly before being made available for consumption
Avoid unpasteurised dairy products and fruit juice
When episodes of gastric illness are reported, surfaces, door handles and sanitary facilities should be disinfected
Staff preparing and serving food should maintain good hygiene
Inform guests of any outbreak
If the hotel and tour operator have failed in their duty of care and you or a loved one become infected, then you should seek advice on pursuing a cryptosporidium holiday illness claim.  Our helpful team have years of experience in handling this type of claim and we'll guide you through every step of the claims process.  We'll also discuss the elements of compensation you could be entitled to.
Government guidance on Cryptosporidiosis>>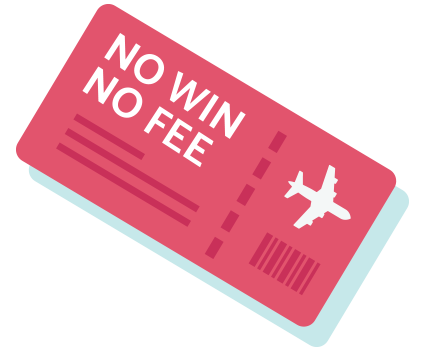 Start your holiday claim now. It's easy
Tell us about your claim
We will evaluate it
Proceed on a No Win No Fee basis
Secure yourself the MAXIMUM compensation
Start Your Claim
Important information you need to know about your Claim
To support your claim, it is important that you can provide all the supporting evidence you have.  This might include:
Documented medical evidence
The contact name and details of the medical establishment you have attended
The receipts of any medical care or treatment you have received
Any documented evidence or records you may hold to support the illness has been reported to the tour operator or representative in resort
Any receipts you have kept for any financial loss or reasonable out of pocket expenses you have incurred
Any photographs you are able to provide that show the uncleanliness or condition of the hotel swimming pool
Any details you have exchanged whilst in resort or upon your return to the UK who witnessed the conditions in the hotel, or who were also unfortunate to have fallen ill due to the poor hygiene failings of the hotel
Make a successful claim today
To find out how much compensation you could be entitled to, speak directly to one of our friendly, experienced cryptosporidium compensation solicitors today. Call 0161 813 2131 or complete our quick and easy to use start your claim form and we will be in touch to discuss your claim shortly.
How it works
After filling in our simple online form the rest is easy... One of our advisors will be in touch to take any extra information needed We will assess your claims legitimacy and once approved we will begin the claim Once an agreement has been made a cash sum will be awarded to you