Greece Holiday Illness Claims
If you or a loved one have been unfortunate enough to fall ill on a package holiday in Greece within the last three years, you could be entitled to thousands in compensation.
The vast majority of all-inclusive stays in Greece and its myriad of holiday islands are enjoyed without danger to health.  However, a glance at any review site will reveal that sometimes illness or injury strikes when proper hygiene standards are not kept.
If this happens to you, package travel regulations mean that you may well be entitled to seek compensation in the UK.
Find out if you can make a hassle-free claim by calling the dedicated solicitors at Holiday Claims Bureau on 0161 813 2131.
Common holiday illnesses in Greece
No one expects to fall ill on holiday but sickness outbreaks can and do occur within package holiday hotels in Greece.  At Holiday Claims Bureau, we have helped holidaymakers from across the UK receive the compensation they  deserve following illness in Greece. Often, our clients report suffering from sickness, diarrhoea and stomach cramps thought to be caused by ingesting undercooked or improperly stored food at their package holiday hotel. Our dedicated team have also successfully pursued claims where contaminated swimming pool water was thought to be responsible for outbreaks of gastric illness and ear infections.
Latest Greece news
Holiday accidents in Greece
Our travel law solicitors also represent British tourists who have been injured in different types of holiday accident in Greece.  This guide to holiday accidents provides in-depth information and advice.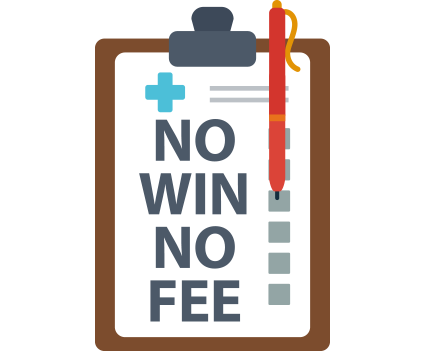 Start your holiday claim now. It's easy
Tell us about your claim
We will evaluate it
Proceed on a No Win No Fee basis
Secure yourself the MAXIMUM compensation
Start Your Claim
What evidence do you need to make a claim for holiday sickness in Greece?
This is one of the most common questions our clients ask. As with any claim, the more evidence that you can gather to support your case, the greater thechances of success are.
If you are considering making a claim with Holiday Claims Bureau, our experts would recommend that you:
Seek medical attention and keep copies of any medical reports and admission documents
Report your illness to your tour operator and request a copy
Keep receipts for any expenses occurred as a result of your illness; this can include receipts for medicines, transport and any lost earnings
Speak to and exchange contact details with other ill holidaymakers at the hotel
Document any hygiene concerns at the hotel via photograph or video
Why choose Holiday Claims Bureau? 
Holiday Claims Bureau is a respected and reputable firm of holiday illness solicitors.
By instructing Holiday Claims Bureau, you can be confident that your case is in experienced hands and our No Win, No Fee promise means that you will never be financially out of pocket no matter what the result of your claim is.
To start your risk free claim for sickness on holiday in Greece, call our experts direct on 0161 813 2131. 
Or, you can submit your contact details online and one of our specialist solicitors will be in touch shortly.
How it works
After filling in our simple online form the rest is easy... One of our advisors will be in touch to take any extra information needed We will assess your claims legitimacy and once approved we will begin the claim Once an agreement has been made a cash sum will be awarded to you