Cycling accident abroad
If you've been injured in a cycling accident abroad, Holiday Claims Bureau's specialist team of solicitors can help you make a claim for compensation.
A surge in the popularity of cycling means that increasing numbers of British cyclists are involved in Road Traffic Accidents abroad involving motor vehicles or other cyclists.  And every year, keen UK cyclists are injured in road cycling and off-road trails while on holiday overseas or taking in part in specialist tours.
If your cycling accident occurred during in an activity that was included in the price of a package break booked in the UK, then you could be entitled to make a claim for damages against The Tour Operator.  Quite often, specialist cycling breaks include trails or races on pre-selected courses or roads.  The organiser of your package has a responsibility to ensure that the activities you undertake are properly risk assessed, proper instructions and equipment are provided where applicable, and that your cycling abilities and experience are taken into account.
Accident and injury can also occur as a result of being provided with defective or inappropriate rental equipment for cycling excursions.
Specialist legal advice for injured cyclists
Whatever the circumstances, if you have been injured in a cycling accident abroad, speak to our friendly team.  We'll examine the specifics of your claim to establish a strategy in pursuing compensation from the right party.  Our solicitors have years of experience in representing the interests of cyclists across the UK suffering injuries ranging from cuts and abrasions to severe head traumas and complicated fractures.
We are tireless in our approach to securing a fair award; not only for your injuries, but also all your other losses including damage to your bike and equipment, lost earnings and out-of-pocket expenses. We can also help with any rehabilitation needs you might have.
Our tips to help you claim
Seek medical attention
You or someone with you should take and retain as many details as you can of the parties involved,for example names, registration numbers, insurance details
If you are injured, we highly recommend that the accident is reported to the local police, especially if the details of one or all the parties involved are unavailable
If your cycle and/or other equipment has been damaged, take photographs
As you would with any accident, note the time and if possible, the location
Stay in contact with the parties you have details of and, if applicable, the police
Obtain and retain the police reference number.  A police report could be important to the prospects for your claim
Keep records and receipts for any medical treatment you pay for
Seek independent legal advice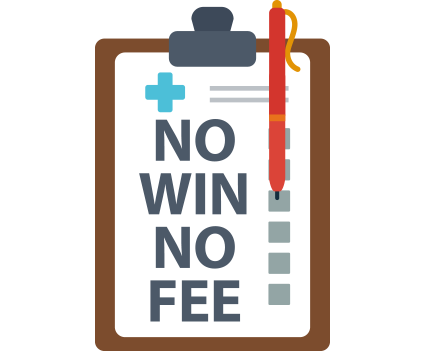 Start your holiday claim now. It's easy
Tell us about your claim
We will evaluate it
Proceed on a No Win No Fee basis
Secure yourself the MAXIMUM compensation
Start Your Claim
For more information and to find out how much compensation you would be entitled to, contact us today on 0161 813 2131 to speak directly to one of our highly qualified experienced cycling accident abroad solicitors. Alternatively, you can start your claim online today and we will be in touch with you shortly to evaluate you claim.
No Win, No Fee No Cost to You
At the Holiday Claims Bureau, all the claims we handle for claimants who have been affected by a cycling accident abroad are handled on a No Win No Fee basis, allowing you to pursue a claim with the confidence and peace of mind of not having to pay any hefty legal costs.
Find out how much your claim is worth
From minor to severe injuries, our team have handled the simplest and most complex of cases, handling thousands of pounds worth of compensation for handfuls of cycling accident abroad victims every year.
To receive an accurate evaluation of your claim, contact us today to find out how we can help and win the maximum compensation you may be legally entitled to. Call 0161 813 2131 to speak directly to one of our friendly road traffic accident abroad solicitors or begin your claim online by completing our quick and easy to use start your claim form and we will be in touch with you shortly.
How it works
After filling in our simple online form the rest is easy... One of our advisors will be in touch to take any extra information needed We will assess your claims legitimacy and once approved we will begin the claim Once an agreement has been made a cash sum will be awarded to you