Wedding holiday packages
It's supposed to be a once-in-a-lifetime event that will endure fondly in the memories of all involved.  Family, friends and of course the happy couple invest time, money and emotion in anticipation of a celebration to remember.
A convenient way to organize festivities around the big day is through package holiday deals offered by UK Tour Operators. They have a duty of care to make sure that practices at the hotel complex do not put the wedding party at risk of food poisoning that could derail an occasion that has been months in planning and preparation.  When something goes wrong on a package holiday, there is legislation in the UK to protect consumers.
At Holiday Claims Bureau we have acted for scores of brides, grooms and their wedding guests in pursuing holiday sickness compensation claims arising from illnesses in the course of the all-inclusive wedding package holiday.  Their distress and loss of enjoyment is only magnified by the fact it's likely that this was an occasion they'll never get the chance to celebrate again.  As well as the usual knock-on effects of holiday sickness in terms of losses and expenses, mementos and photographs can be spoiled as well as planned excursions booked and paid for in advance.
Financial redress alone can't turn back the clock or repair memories.  However, if sickness strikes and the Tour Operator has not fulfilled its duty of care to you, the team of wedding holiday sickness solicitors at Holiday Claims Bureau can help you and your party to often the blow and address the losses it's only right you get back.
Honeymoon holiday packages
Tour operators will offer room upgrades and little extras within honeymoon package holidays to provide special touches marking the occasion for the newlyweds.
Sunshine getaways for newly-married couples are also filled with the expectancy of building special memories together after the emotional clamour of wedding celebrations.  If something goes wrong, the upset can be massive and to those affected the sense of waste can be huge.  If one or both of you are afflicted by a bout of sickness at any point in your stay, then of course romance and relaxation is no longer an option.
Honeymoon holiday illness claim
Here at Holiday Claims Bureau, we know the upheaval that honeymoon food poisoning can cause.  Provided you have only consumed the food provided as part of your all-inclusive package prior to illness striking, not only will we use our expertise to pursue an award of damages for pain and suffering, we will also fight to secure redress for all the other expenses you have incurred, including doctor's bills, lost excursion fees, medication costs and medical transport costs both abroad and back in the UK.
To see if we can start the ball rolling on a wedding or honeymoon holiday illness claim, call us today on 0161 813 2131 or fill in our online form.
Article – Holiday claim compensation: how it works>>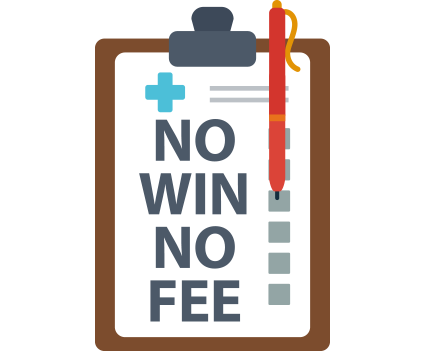 Start your holiday claim now. It's easy
Tell us about your claim
We will evaluate it
Proceed on a No Win No Fee basis
Secure yourself the MAXIMUM compensation
Start Your Claim
If you have been affected by a package holiday illness that wasn't your fault, we will help you to make a successful No Win, No Fee holiday illness compensation claim today.
Report it. Evidence it.
Food poisoning, salmonella, cryptosporidium, campylobacter and shigella dysentery are amongst some of the most common types of illnesses contracted in package holiday resorts.
If you have suffered a holiday illness due to the poor food and hygiene failings of the hotel, it is important you report the illness to the hotelier, the reason you believe the illness was caused and file a formal complaint to the tour operator as soon as possible.
As with any claim for holiday illness compensation, your solicitor will require you to provide them with as much evidence as possible to support the negligence of the package holiday hotel.
Here list to help you gather the evidence you will need to provide your solicitor with:
The contact details of the tour operator you have reported the illness to
The contact names and details of anyone else who was affected by illness in the same package holiday resort
Any photographic evidence of the poor food and hygiene failings you believe were to have caused you to have been ill
The details of the medical establishment you have attended whilst on holiday abroad, or here in the UK
Any receipts you have kept for any cost of medical care or treatment you have required
Any other documented evidence to help support your claim was caused due to the negligence of the hotel
The more information you can provide your solicitor to support the illness you have suffered was due to the negligence of the package holiday hotel, the higher the chance of your claim will be of being successful.
No Win, No Fee
All the claims we handle here at the Holiday Claims Bureau are on a No Win No Fee basis, allowing you to pursue a Wedding or Honeymoon holiday illness claim with our holiday illness claims specialists.
Make a successful Wedding or Honeymoon Holiday Illness Claim today
To find out how much compensation you could be entitled to, call us today on 0161 813 2131 or you can start your claim online and we will be in touch with you as soon as possible to evaluate your claim.
How it works
After filling in our simple online form the rest is easy... One of our advisors will be in touch to take any extra information needed We will assess your claims legitimacy and once approved we will begin the claim Once an agreement has been made a cash sum will be awarded to you