Bed Bug Bite Compensation Claims
Bed bugs are a growing problem in the hotel industry both in the UK and abroad. They are unpleasant, distressing and can result in significant discomfort and even scarring.
If you have suffered from bed bug bites, it is important that you contact our specialist team of bedbug bite compensation claims solicitors straight away so we can take instructions from you and prevent other people suffering from a similarly unpleasant experience.
How do you know if bites are from bed bugs?
Bedbug bites can cause itchy red bumps on the skin which usually occur on exposed areas such as the face, neck, arms, legs or hands. The bites can become infected causing increased redness, pain and swelling. Should this occur then it is important you visit your GP.
If you or a member of your party sustained bedbug bites at a package holiday hotel, then you could have grounds for a No Win, No Fee compensation claim against the tour operator.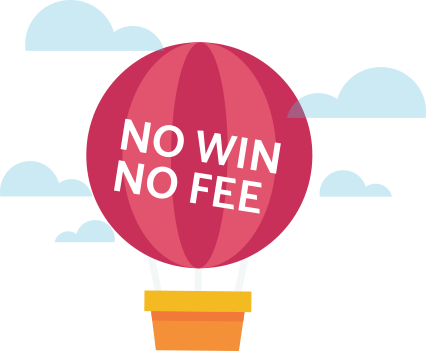 Start your holiday claim now. It's easy
Tell us about your claim
We will evaluate it
Proceed on a No Win No Fee basis
Secure yourself the MAXIMUM compensation
Start Your Claim
Holiday Claims Bureau can help
Signs of bedbug infestation can include small bugs or white eggs around the joints of your mattress or furniture, small black spots on your mattress and bites. Bedbugs tend to come out at night and bite exposed skin. It is important that bedbugs are kept under control as they can easily be transported through luggage, furniture and clothing.
Hotels both in the UK and abroad should be carrying out regular checks on mattresses within their hotel to ensure the room does not become infested with bedbugs. Unfortunately, these procedures are not always followed and hotels visitors and therefore exposed to the risk of bed bugs.
Start your claim if you suffered bed bug bites on holiday
The team at the Holiday Claims Bureau have experience in dealing with compensation claims resulting from bed bug bites. Our specialist team will help you to recover the cost of your holiday, compensation for your illness or injury, any medical expenses incurred, loss of earnings and travel expenses. If you have incurred any other expenses as a result of your injury, we will seek to recover the losses on your behalf.
We offer to handle your holiday claim under a No Win No Fee agreement so there is no financial risk to you.
If you have suffered from bed bug bites, call us today on 0161 813 2131 or start your claim online and we will be in touch with you shortly to evaluate your claim.
Bed Bugs Latest News:
How it works
After filling in our simple online form the rest is easy... One of our advisors will be in touch to take any extra information needed We will assess your claims legitimacy and once approved we will begin the claim Once an agreement has been made a cash sum will be awarded to you