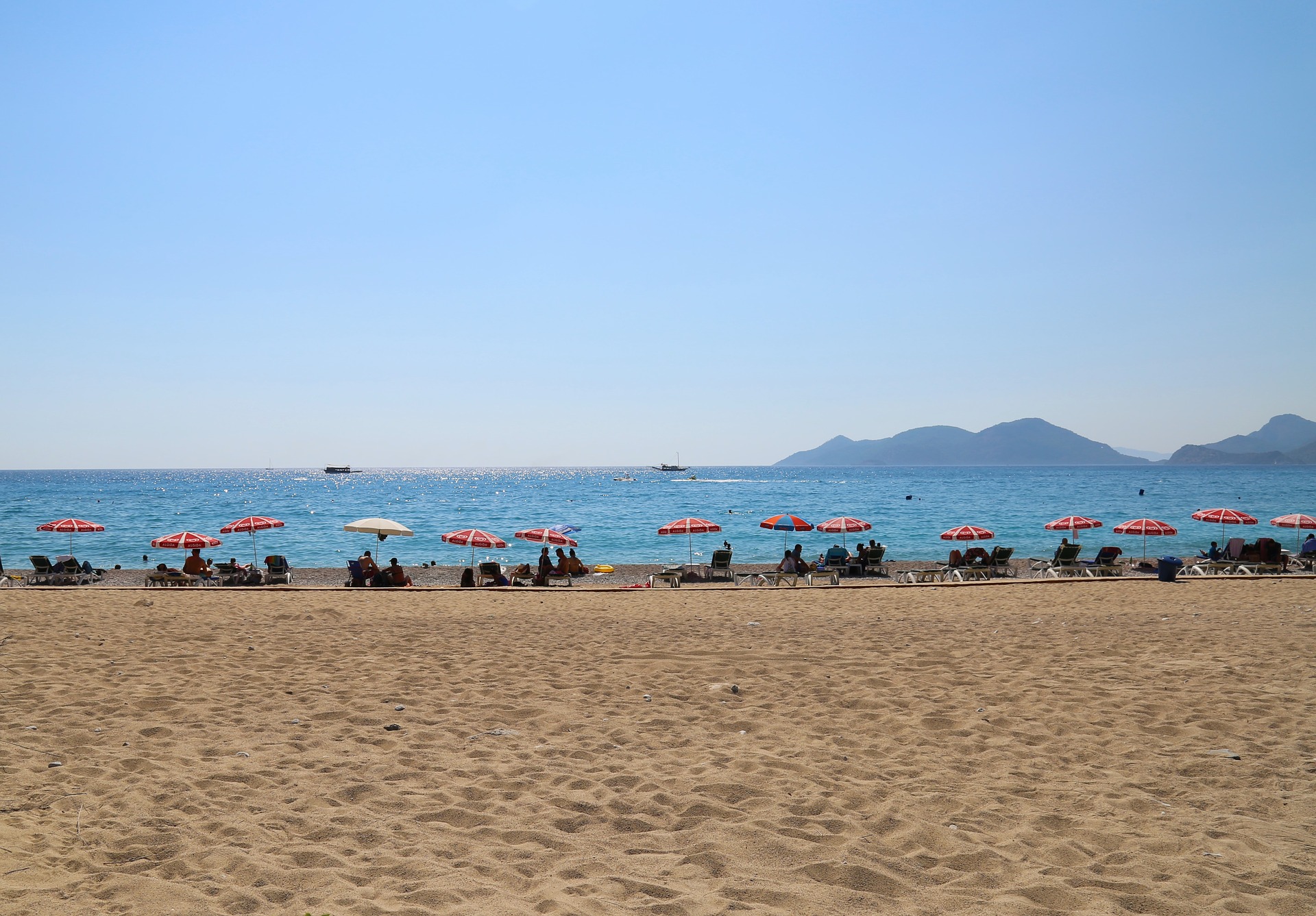 British couple take legal action after contracting dysentery at TUI Sensatori Barut
A couple from Norwich who travelled to the five-star TUI Sensatori Barut hotel in Fethiye, Turkey are taking legal action after they contracted dysentery. 
The hotel features on a TV advert for travel giant TUI.  But Mr and Mrs Greaves claim that despite TUI reps arranging a doctor's appointment for them both and transport to the hospital, no one visited them to check their condition and on their return home, TUI ignored their calls and made them feel like an 'inconvenience'.
Speaking to the MailOnline, Mrs Greaves said "I think the behaviour towards us has been despicable.
"Every time I see their adverts on TV it makes me sick. We know the truth behind the glitz. People need to know what they are really like.
"They have no customer service or manners and it felt like they just want to fob you off, they advertise it as high end but when we were sent to hospital there was virtually no assistance.
"We were hospitalised under their watch. Now they have the cheek to suggest we are dishonest which is outrageous.
"It felt like the reps in the hotel treated our illness as an inconvenience, we could have been dead for all they cared"
Couple left on drips for hours
Mr Greaves, was the first to become unwell, followed by Mrs Greaves at the beginning of the second week of their holiday.
The following day, they spoke to the TUI rep who arranged for them both to see the onsite doctor. It was then they were both referred to the local hospital where they were put on drips and later summoned to a consultant who diagnosed them both with potentially deadly amoebic dysentery.
Entamoeba histolytica can exist in as free amoebae or as infective cysts in contaminated food and drink.  The cysts are surrounded by a protective wall which is resistant to the acidic contents of the stomach.
Mrs Greaves added: 'The liaison who spoke English told us we have to stay in hospital for three to seven days because there is an amoeba bug in our systems which is contagious, I broke down crying.'
The couple returned to the Sensatori Barut hotel to collect their things, update the TUI reps and after returning to hospital, were both hooked up to drips for up to 12 hours a day for three days. 
'Nobody from TUI came to see us, it was awful.
'We were in constant pain on the drips and the nurses were quite rough and had trouble getting the needles in, so our arms were black and blue.' Mr Greaves added.
After they were both discharged from the hospital, they were prescribed six strong antibiotic pills per day and spent the remainder of their holiday waiting to go home.
TUI "refused to hand over illness report"
On their return to the UK, Mr Greaves tried to report the incident to TUI who claims they showed no concern at all. He added "It was as if they couldn't be bothered. It was almost as if they wanted to dismiss what had happened to us and acted as if I was an inconvenience – whilst we were in Turkey they refused to hand over our illness report.
He said: 'We asked them the night before we left and then I had to keep asking them. in the end I had to sit in front of them until they handed it over.
A spokesperson from TUI said: 'We're sorry to hear that Mr and Mrs Greaves became unwell on their holiday. As this is now a legal matter, it would be inappropriate to comment further.
'We'd like to reassure customers that we regularly audit all of the hotels we feature in respect of health and safety, including hygiene.'
Tour operators have a legal duty for the performance of all-inclusive package holidays they promote.  This includes the hotel facilities and food; they should work with partner hotels so that customers can enjoy their holidays in a safe and hygienic environment.
Have you become ill on holiday as a result of poor hygiene or contaminated food? Call us on

0161 813 2131

to see if you could be entitled to compensation.
How it works
After filling in our simple online form the rest is easy... One of our advisors will be in touch to take any extra information needed We will assess your claims legitimacy and once approved we will begin the claim Once an agreement has been made a cash sum will be awarded to you
The Holiday Claims Bureau have helped thousands of people to receive the highest compensation payouts
We've just received our cheque in the post today. On behalf of myself and Jason, thank you so much for all your hard work and continuing support throughout our claim. We hope we won't be put in the same position again but will recommend the Holiday Claims Bureau to our Family and Friends.
Thank you so much for all your hard work and for winning our case. We'll certainly be recommending you guys to anyone we come across whose had a similar experience to us.
The Holiday Claims Bureau made it really easy to make a claim and we received our compensation in no time. Thank you very much for helping us every step of the way.
The Holiday Claims Bureau were fantastic to deal with. From the start of my claim, to me receiving my compensation, I was kept to up to date through-out the entire process, leaving me to concentrate on what matters and make a full recovery from my injury.
My claim was dealt with really well. Tracy had to fight my case after the Tour Operator denied liability. She kept me regularly informed of what was happening and her efforts helped me win compensation that I was very happy with.