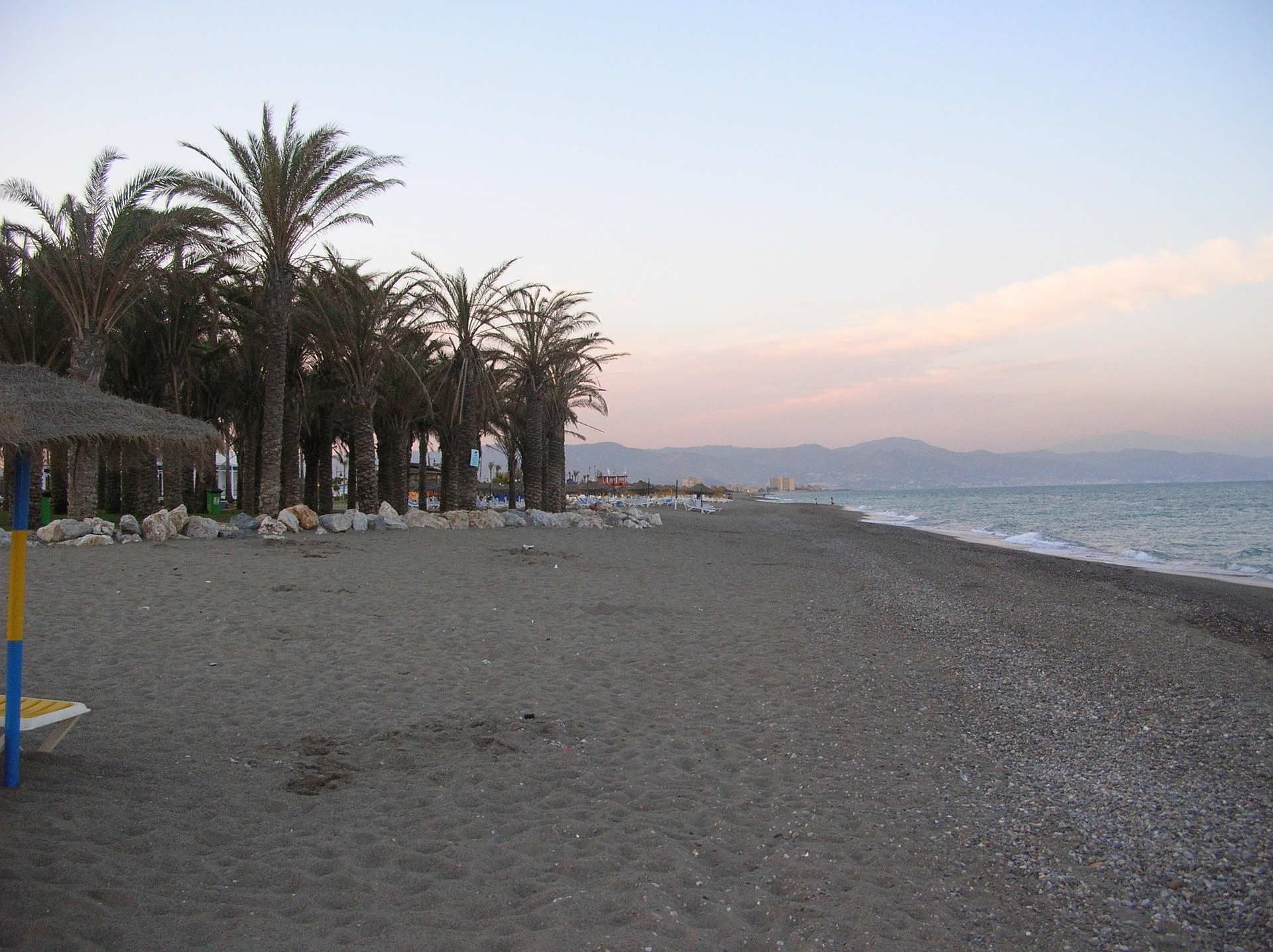 Marconfort Costa del Sol: Hotel blames 'airborne virus' as scores report sick
Hotel management at the all-inclusive Marconfort Costa Del Sol in Torremolinos, Spain claim that an 'airborne virus' is responsible for a sickness and diarrhoea 'outbreak' which has been reported in numerous TripAdvisor reviews since July this year.
The hotel's page on the review site has been inundated with guest reviews claiming that stays were spoiled by uncomfortable gastric symptoms.  
October visitor Min says that 2 of their group came down with 'food poisoning' on the final day of the holiday, but that the hotel restaurant said they were infected outside the hotel. 
"We informed them that no one from our group had eaten outside the Hotel as we are here all inclusive," Min writes. "…Upon leaving for our flight another couple at the Hotel had said there [sic] 2 friends also had the same symptoms, Both friends visited the Dr samples taken and results Food Poisoning!" 
Replying on the site, Marconfort Costa del Sol manager Antonio M replies:

Reviews since July mention 'sickness' among multiple guests
Of course, hotels cannot prevent nor be held responsible for every instance of sickness and diarrhoea among guests.  However, regardless of the source of sickness within an all-inclusive hotel, there should be hygiene systems in place not only to prevent the onset of gastric illness, but also to manage and contain the spread of any outbreak, be it food-borne or viral, especially if illness has been a recurring problem over several months.  If your holiday is ruined by an unpleasant illness as a result of poor hygiene, it is perfectly reasonable to expect this to be investigated and, where applicable, appropriate compensation to be awarded.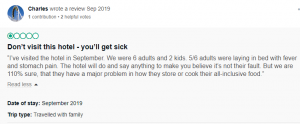 TripAdvisor member Philip WB left a review for a stay back in July claiming that he witnessed poor hygiene practices:
"…staff hygiene practices is poor with food handling, dirty glasses, lipstick etc plus saw chef pick up cooked meat straight after uncooked with no glove change.
"Sickness rampant at this hotel .. avoid at all costs…LOTS of people are sick …"
Has you stay at the Marconfort Costa del Sol been affected?
Call 0161 813 2131 today to see how our experienced travel law team can help you claim the compensation you are entitled to.  Alternatively, fill in our simple online form and we'll be in touch.
How it works
After filling in our simple online form the rest is easy... One of our advisors will be in touch to take any extra information needed We will assess your claims legitimacy and once approved we will begin the claim Once an agreement has been made a cash sum will be awarded to you
The Holiday Claims Bureau have helped thousands of people to receive the highest compensation payouts
We've just received our cheque in the post today. On behalf of myself and Jason, thank you so much for all your hard work and continuing support throughout our claim. We hope we won't be put in the same position again but will recommend the Holiday Claims Bureau to our Family and Friends.
Thank you so much for all your hard work and for winning our case. We'll certainly be recommending you guys to anyone we come across whose had a similar experience to us.
The Holiday Claims Bureau made it really easy to make a claim and we received our compensation in no time. Thank you very much for helping us every step of the way.
The Holiday Claims Bureau were fantastic to deal with. From the start of my claim, to me receiving my compensation, I was kept to up to date through-out the entire process, leaving me to concentrate on what matters and make a full recovery from my injury.
My claim was dealt with really well. Tracy had to fight my case after the Tour Operator denied liability. She kept me regularly informed of what was happening and her efforts helped me win compensation that I was very happy with.